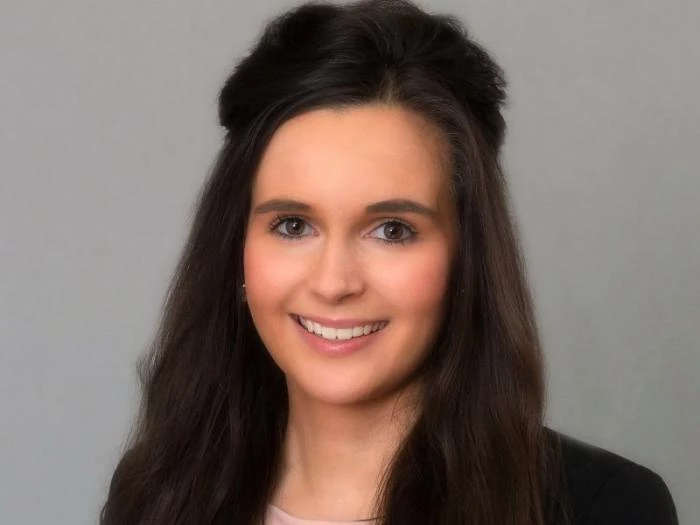 Cherry Swift, who was brought up in Tarvin, attending the primary school and Tarporley High School has won the coveted Law section of the national Rising Star Award sponsored by The Times and The Sunday Times.
In 2015, WeAreTheCity launched its Rising Star awards and set a strategic objective to promote the achievements of over 500 women from a multitude of industries in the UK and India by 2019. The Rising Star awards recognise the achievements of women who are below Senior Management or Director level, therefore representing the female talent pipeline and the next generation of future leaders. The awards also recognise the efforts of senior leaders who are championing gender equality, as well as putting the spotlight on a "company of the year" that is actively supporting its female talent pipeline above and beyond industry norms.
In 2019 WeAreTheCity added to their existing Rising Star award winner alumni of 450 women by recognising the achievements of an additional 100 women and five champions in the UK throughout 2019. They hope to encourage organisations and business leaders to invest in and recognise women as leaders of tomorrow and additionally, as individual contributors within their respective industries.
A Rising Star is defined as:
* Someone who is or who has the potential to be a role model in their business or sector
* Someone who strives to achieve success and results
* Someone who gives back or inspires others
* Someone who is recognised by others as having the potential to become a future leader in their industry.
As part of her nomination process Cherry was asked to outline what she loves about her current role with DLA Piper LLP in Manchester. She says:
"On qualification with DLA Piper in 2017, I joined the firm's Real Estate team in Manchester, and now work with a number of high profile landlords, tenants, funders and developers. What I love is that Real Estate is a fast paced industry with really tangible results. Property is a huge part of a locality's DNA, and a part that has infinite potential to be developed and redeveloped as the society around it changes.
That's why I'm so passionate about my Partnership Engagement role with the CREation property network in Manchester, planning and hosting exciting networking and professional development events in the city, discussing hot topics and helping junior professionals to expand their personal networks. I also thoroughly enjoy my work as a mentor with Regeneration Brainery , a brilliant initiative aiming to inspire young people to pursue a career in property.
Ultimately though, I'm still an "interpreter", even if I'm not translating from one language to another. Instead, I interpret the law for our clients, breaking down the often complex legal provisions and practices into manageable and understandable concepts and solutions that align with their strategic aims.
A career in commercial law isn't just about providing a strong service to commercial clients. I believe that knowledge really is power, and something we should share with those who need it most. That's what led me to my additional role as a Pro Bono Coordinator, through which I run a mini-secondment programme with Hope for Justice , a charity working to eliminate modern slavery and help victims of human trafficking all over the world, and a legal support service for The Prince's Trust , providing legal advice to young entrepreneurs through the Trust's "Enterprise" programme ."
Congratulations Cherry – keep up the good work!