By Doreen De Cani - 3rd February 2018 6:00am
The present building consecrated in 1984 was built on the site of the Trinity Wesleyan Chapel built in 1875. Tarvin had 2 Methodist Chapels, the other being Zion Primitive Methodist Chapel built in 1865 in lower High Street ( now a house).
The momentous decision to unite both Chapels was an advantage both to the village and congregation and gave us the wonderfully multipurpose building we have today. Not only a place of worship but a venue with all the "mod cons and facilities to provide a meeting place suitable for all ages and abilities in many different activities. Activities such as babies at Splash, families at Messy Church, knit and natter, art in the afternoon and the intrepid Tarvin Wheelies." There is something for everybody.
Its position on the High Street makes it an invaluable asset to many of the village functions such as the Christmas Market, Woodland Trust plant sale, and Craft Fair. The regular Saturday coffee morning can also provide a venue for many fund raising events and cake sales, as well as an oasis of calm and friendliness.
If you have not yet visited, a warm welcome awaits you to any of the activities and services which are regularly advertised on Tarvinonline and our notice board.
Sybil Williams

I moved to Tarvin nearly four years ago with my husband not knowing anyone. I decided to visit TMC after not going to Church for many years due to a busy family life. The welcome was immediate and outstanding, and the friendships I have made have truly enriched my life. I am now a steward, and help out each Wednesday morning at Splash which is a baby and toddler group held every Wednesday morning 10.15am along with Beth and Barney Bear 🐻. Every week I meet new mums, grandparents and children. We have lots of activities going on with more to come this year for all age groups.
Whatever your age come along and meet us all at TMC, a warm welcome awaits you.
popular recent storiesAlso in the news
Mon 21 Sep 6:00am | hits: 782
We have been informed that CWaC were refused entry on Friday 18th, following contact from Tarvin Parish Council, to this development site and as the photo shows a van is now parked behind gates.Site development in accordance with Planning Consents is part of CWaC's...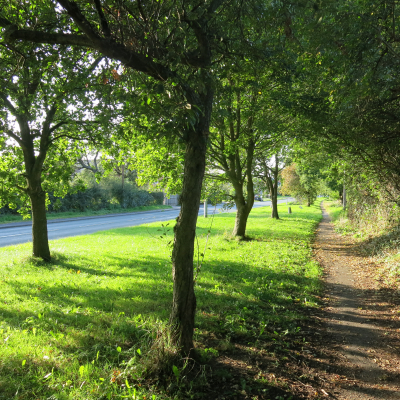 Thu 24 Sep 6:00am | hits: 356
Three photos have been taken in the Woodland, but one is evidently on Tarporley Road approaching the...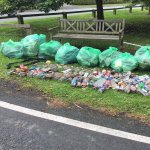 Mon 21 Sep 6:00am | hits: 240
" 30 volunteers aged between 5 (thank you Joseph) and mid 70s turned out for the annual litter pick in Tarvin and Oscroft. The Parish Council thank you all.Overall there was a slight improvement on previous years but still over 30 bags were filled. The worst area was the A54 from Stamford Bridge to Shay Lane. Sacks were collected from around Tarvin and taken to the...