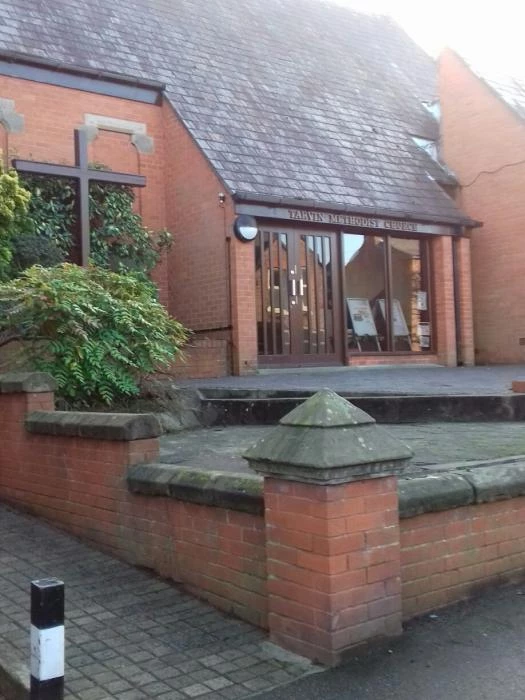 The present building consecrated in 1984 was built on the site of the Trinity Wesleyan Chapel built in 1875. Tarvin had 2 Methodist Chapels, the other being Zion Primitive Methodist Chapel built in 1865 in lower High Street ( now a house).
The momentous decision to unite both Chapels was an advantage both to the village and congregation and gave us the wonderfully multipurpose building we have today. Not only a place of worship but a venue with all the "mod cons and facilities to provide a meeting place suitable for all ages and abilities in many different activities. Activities such as babies at Splash, families at Messy Church, knit and natter, art in the afternoon and the intrepid Tarvin Wheelies." There is something for everybody.
Its position on the High Street makes it an invaluable asset to many of the village functions such as the Christmas Market, Woodland Trust plant sale, and Craft Fair. The regular Saturday coffee morning can also provide a venue for many fund raising events and cake sales, as well as an oasis of calm and friendliness.
If you have not yet visited, a warm welcome awaits you to any of the activities and services which are regularly advertised on Tarvinonline and our notice board.