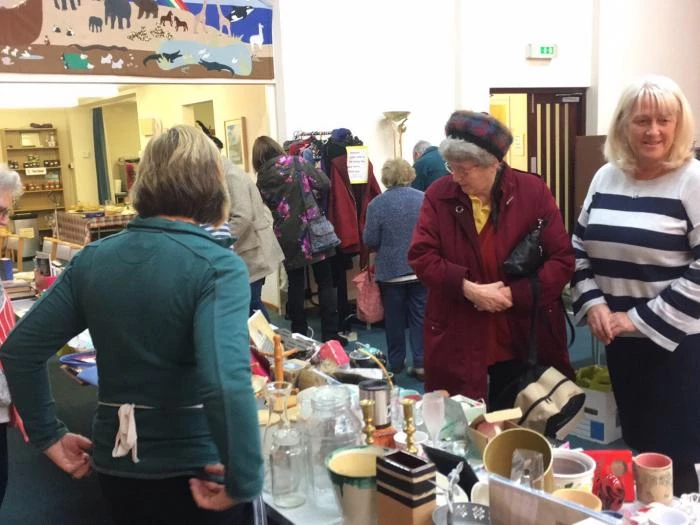 Good weather and a steady steam of visitors contributed to make the fund raising event at Tarvin Methodist Church last Saturday, 17th Feb., a success. Bargains galore and fantastic refreshments helped to ensure a very friendly and sociable occasion enjoyed by all.
Our grateful thanks go to all who helped in any way, setting up, donating, serving, cooking and to all our supporters who came along on the day to make this a huge success. The main purpose of the sale was to raise enough money to replace the fridge freezer in the kitchen to enable the work of the Methodist Church to continue in providing catering facilities for the many social activities that take place there. The grand sum of £500.00 was raised and the aim achieved.
Thank you again to all who helped in anyway.