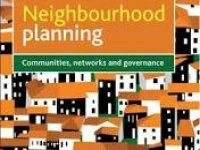 The independent Examiner has now started to examine the Neighbourhood Plan.
We can reveal that he is a man, his company is based in Bristol, and he has already visited the parish to see what it is like. However, because he is independent, the Steering Group which drew up the Plan (on which you have all now been consulted three times) do not know what he looks like and can only communicate with him through a third party.
All very cloak and dagger, but essential if he is to be truly objective and independent. He has already asked a number of questions of the Steering Group, and these, together with our responses, will be set out in future articles over the next few days.