Local History Group

Perhaps you are a newcomer to the village and wonder how the village looked in the past.
The Local History group has produced 3 books on village history. Unfortunately the 1st two are out of print but "Further Reflections of Tarvin" is a photographic history covering the years 1937 -- 1992 and is still available from the Post Office at £5-50.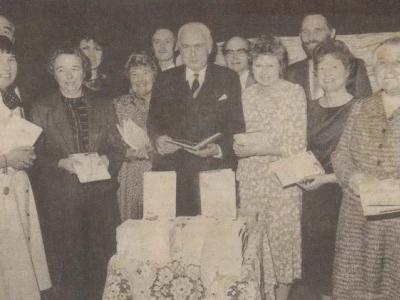 There are not too many copies left so do not waste time obtaining a copy.
There have been several articles produced by the group for Tarvinonline about individual buildings and events etc..
The Tarvin web team has shown pictures from our village scrapbooks dated 1984-85. These will continue on a regular basis.