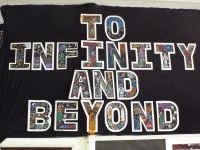 A few weeks ago now Tarvin Primary School held their 5th Annual Community Exhibition on 22nd and 23rd October.
We have received a delightful set of photos from the school showing the wonderful children's work.
To view these go to the gallery and scroll down until you reach the gallery for Tarvin Primary School Exhibition 2014.
Clicking on the gallery will show all 15 thumbnails. Any one can be enlarged to full size by clicking on a specific photo