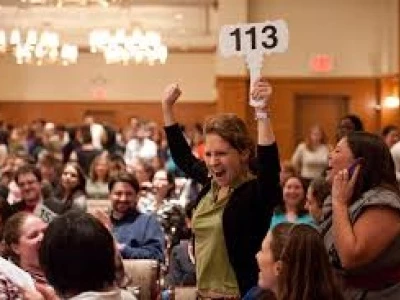 I am the Chair of the PTA at Tarvin Primary school and am hoping that you could share the attached silent auction info on your website. All money raised goes towards our local school. There are some fantastic items which i believe may be of interest for people outside of the school also!
This is an anonymous 1 WEEK auction whereby you send your bid to the PTA via this slip or e-mail to Tarvinpta@yahoo.co.uk..
Please include:
a) the item you're bidding for
b) the amount that you are bidding
c) contact name/number
We will do an update of the highest bid (anonymous) on Thursday 1st December at 2pm via the school text messaging system. There will be another opportunity to bid after the above text has been sent. This can be done via e-mail or via a box which will be placed in the school's reception area. This box will also be available on the night of the Christmas fair to input further bids (Please include all required info as detailed above). Prizes will be displayed at the Christmas Fair. Final bids will CLOSE on Friday 2nd December at 7pm and each item will go to the highest bidder.