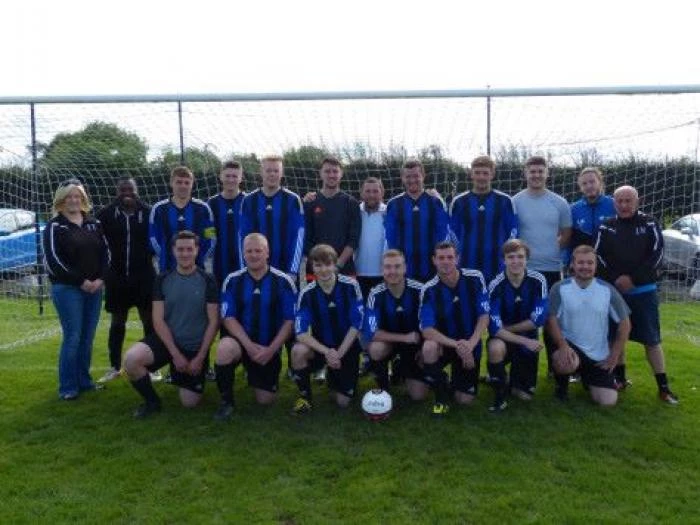 Tarvin Rex good start to the season has continued with some mixed results recently!
Over the last few weeks the village team have faced local rivals Waverton, unfortunately losing the encounter 1-2 at home Cam Noyes scoring the Tarvin goal from the penalty spot, but unluckily this was not enough to overhaul the Waverton advantage. The Tarvin man of the match on this occasion was John Horton, who has recently returned to live in the village.
The next team that the Rex faced was Holdi from Ellesmere Port. It was a thrilling game with Rex triumphant-taking the match 4-1. John Horton again featured heavily in the game scoring 3 goals to celebrate the birth of his new daughter. Ryan Cartwright also bagged a goal – but neither of these guys was declared man of the match...the honour on this occasion going to Matt Kilgallon!
The Rex then took part in the Chester FA Cup with a match against Hickories at the Field of Dreams. The final score in the match was 2-2 with goals coming from Robbie Plank and Ben Thorp. The match being in the cup meant that the game had to be settled with a penalty shootout – the Rex taking the win 5-3 with man of the match on this occasion Todd Reid.
To complete the update, last weekend saw the Rex take on Dee Rangers at the Field of Dreams...unfortunately it was not to be – the home side losing 1-2 with the Tarvin goal scored by Robbie Plank. Man of the Match on this occasion was Mike Hallam.
The Rex next match is this coming Sunday against Handbridge Red Bulls at the Field of Dreams. All spectators, and more importantly supporters, are very welcome. The next Chester Cup game is 22nd October.