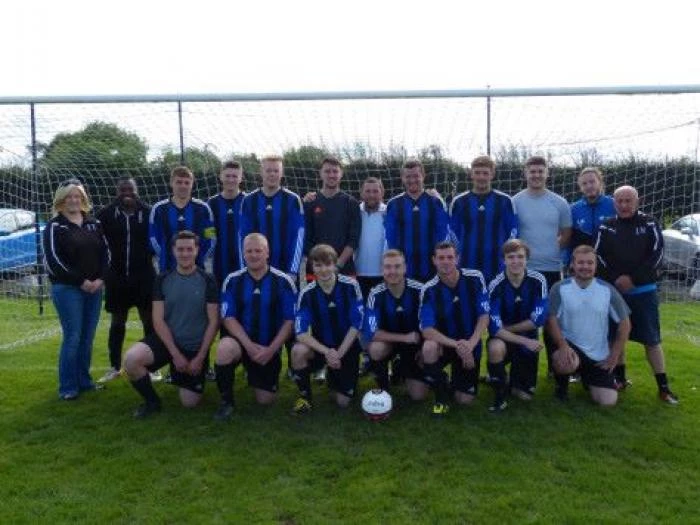 Our latest update from the Tarvin Rex football club begins at the start of October with a sorry tale of a 6-1 defeat against Handbridge Red Bulls – the Rex started very well and actually took the lead in the match with a goal scored by Neil Astbury, but unfortunately Handbridge's home advantage and greater experience shone through and they outplayed Tarvin for the majority of the rest of the match. The Tarvin man of the match on this occasion being Mike Hallam. Of course, with every defeat comes the opportunity to note some areas for improvement – and these were definitely worked on in the following week's training session!
On Sunday 8th October, our village team once again took to the pitch in an away venue, this time taking on Custom House. The training and learning points from the last match were put to good effect and a good battling performance was shown with chances for both teams were few and far between – it was an enthralling 0-0 draw.
Obviously the Custom House team also learned a lot from the match...the Rex next match was, once again, against Custom House, this time in the Cheshire Sunday FA Cup. In very windy conditions the opposition team managed to put three goals into the Tarvin net without any answer.
On 5th November the Rex took on Vauxhall Social in the league – and our boys were back on good form – this time taking the win 4-1 with two goals from Ryan Cartwright, one from Danny Ellams and an own goal from the opponents. On this occasion the Tarvin Man of the Match was Lee Meacock.
The team's next matches are on 19th November (Away, at Spital) and on 26th November at home (Field of Dreams) against Tattenhall.
You can also see the Tarvin Rex team at the Tarvin Christmas Festival and Market on Saturday 2nd December.