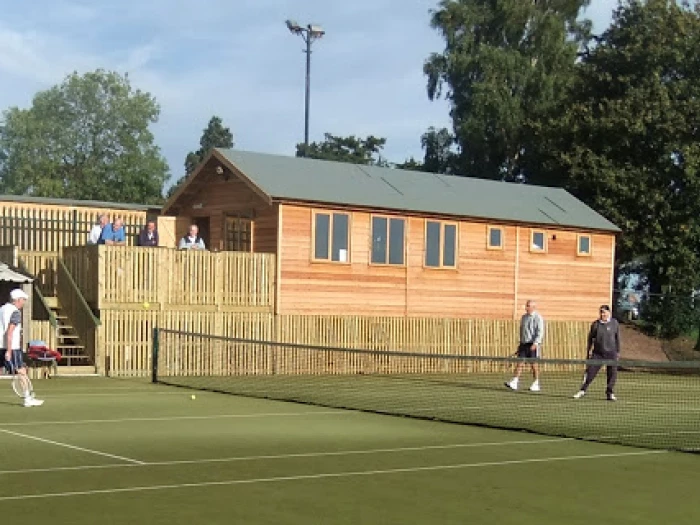 On Sunday, 27 September, Tarvin Tennis Club held the Finals of its annual tournament in beautiful sunny weather. The Finals were held about two weeks later than usual but congratulations are due to Graham Bunting, Julia Burgess and all of the Playing Committee for getting the tournament played at all in these exceptional times.
Despite having to take account of current regulations relating to coronavirus a number of spectators were able to watch the event whilst observing social distancing.
It was unfortunate that the Ladies' Singles couldn't be played on the day but the Men's Singles Final was a high quality match between Peter Nosworthy and Graham Freeman. Yet again Peter ran out the winner but the match provided excellent entertainment.
The Men's Doubles was won by Graham Bunting and Rupert Thorp in a close match with Jonathan Palmer and Peter Nosworthy, whilst the Ladies' Doubles was an even closer affair with Jo Houlbrook and Ros Roberts defeating Felicity Pochin and Jane Mitchell.
The final match, the Mixed Doubles, resulted in a win for Graham Bunting and Sara Madden who beat Marcelo Guirado-Aibar and Kathryn Mason.
Thanks are due to all who helped organise and officiate the Finals and to the players who helped to make the event an enjoyable one for all those able to attend.