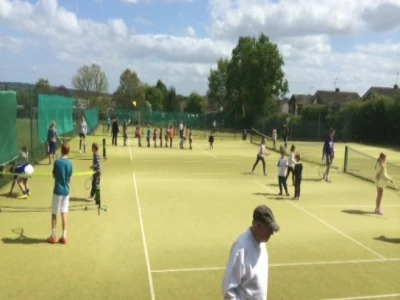 Junior tennis coaching is now underway with Tarvin Tennis Club coach Gary Ward conducting two sessions on a Monday night on a pay-as-you-play basis.
The 5.00 pm-6.00 pm session is principally for primary/junior school age children and the session starting at 6.00 pm is for High School age youngsters, although Gary may adjust this according to ability.
If you want to learn more about the coaching sessions you can either contact Gary on 07836 273 271 or Rob Millar on 01829 741314.