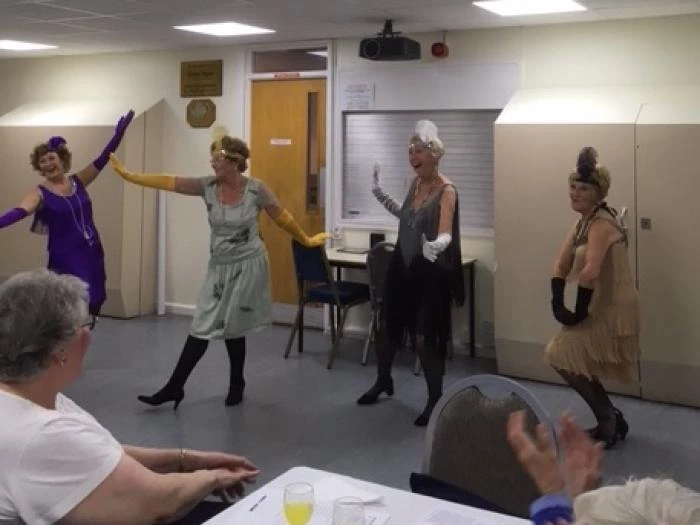 Tarvin WI's August meeting was Members' Night and what a great evening it was. A group of members took part in a variety programme organised by Lyn Barry much to the delight of the rest of the members. The room was set up cabaret style and while members enjoyed a glass of Prosecco/Bucks Fizz they were entertained with a selection of funny and only slightly risque monologues.
The classic Monty Python sketch, "I look down on him" was given a WI twist, while Gilbert & Sullivan didn't escape a WI rewrite when Three Little WI Maids performed their version of the song. A cleverly construction sketch by Mary Jones was performed incorporating songs from various Rodgers and Hammerstein musicals giving members an opportunity to sing-a-long. The finale took us back to the 1920s when four fabulously dressed ladies danced the Charleston. It was a fun filled evening proving that Tarvin WI members are a talented bunch of ladies.
Date of Next Meeting is Wednesday 26th September 2018 at the usual time of 7.30 pm. The speaker is Susan Leicester with the topic "Seven Ages of Woman". Visitors are always very welcome to join us.