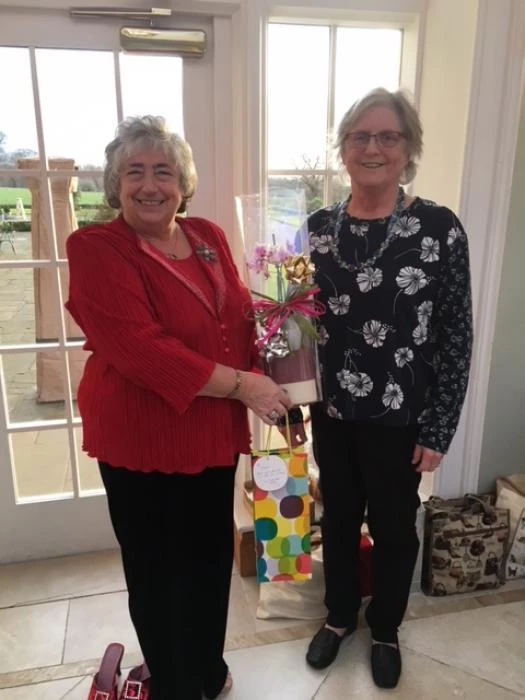 After a very successful 4 year tenure as a very efficient and hardworking Tarvin WI President, Irene Wilkson stepped down from the role but is to continue as an active member of the group. Irene is succeeded by Margaret Matthews who is relinquishing her role as secretary to take up her new position.
Recent activities have included the Christmas party at Willington Hall which yet again was a great success. The venue helped to make it a special occasion and it was readily agreed to book again this year. In January, 25 people went to the Tweed Mill before going on to see a very enjoyable panto at the Theatre Colwyn. Then on 17th January 12 members attended a lunch at the Manor Bistro to help support local businesses.
The President reminded members that the 6th February will mark 100 years of women, who met existing age and property qualifications, being granted the vote.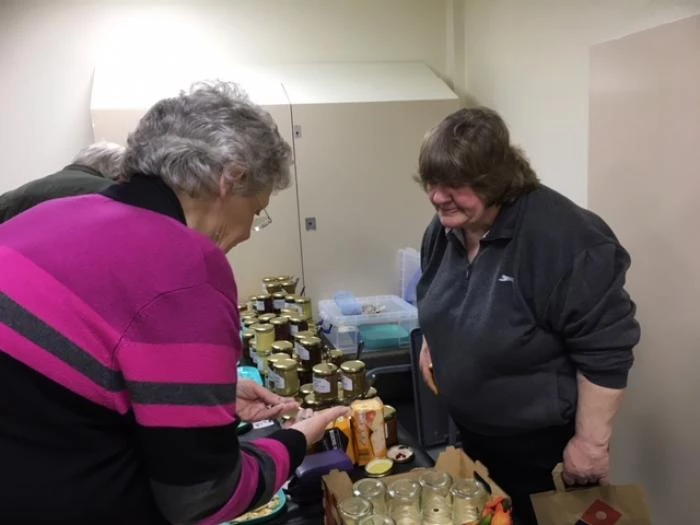 Our January speaker was Melanie Latham of Holly Cottage Preserves who makes a range of pickles, chutneys, relishes, jams and marmalades. As she entertained us with her funny stories she prepared and cooked a delicious apricot chutney. She grows many of the ingredients in her own garden and wastes nothing that is donated. The tales came in abundance, with lots of surprises. She shared her gran's reputation as a district nurse, her own degree in criminal law and criminology and her unsuccessful ambition to work with child murderers. Such an interesting life and how the audience laughed! Her old 1965 Morris Minor, she said, was the same age and condition as her! Afterwards her produce was for sale, with a percentage going to charity.
After a toast to the Suffragettes we all enjoyed cheese and biscuits and of course, Melanie's chutneys. A sure sign that everyone had enjoyed themselves was the fact that the meeting did not finish until 10.30 pm

Please feel free to join us at our next meeting on Wednesday, February 28th at 7.30 pm, when you can enjoy listening to Anthony Annakin-Smith tell us all about Parkgate – Port and Resort. Hope to see you there.