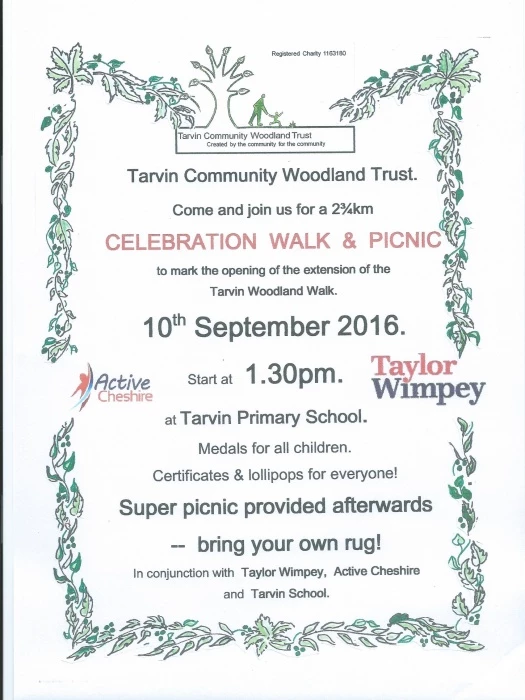 It was early in 2012 that Taylor Wimpey held the first of their consultation meetings about their proposed Eddisbury Park development, which included an area of woodland! Woodland Trustees entered into lengthy discussions and, when planning permission was finally sought for the re-named Saxon Heath, it had been decided that there was to be a woodland strip, with a footpath, all the way from Broomheath Lane up to Austins Hill. Further discussions (plus our Green Flags as evidence of the Trust's competence in managing the existing woodland) convinced Taylor Wimpey that the we would be capable of successfully looking after the new woodland and so it was agreed that ownership of the land would eventually be transferred to the Tarvin Community Woodland Trust (and hence to Tarvin Village).
That time has arrived!
Ed: Click on poster to enlarge.