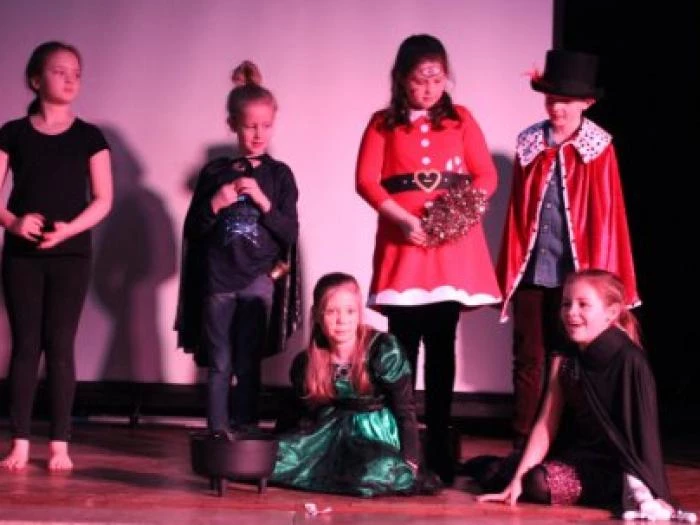 Tarvin Youth Theatre sets the Stage for Success
Cheshire based charity Minerva Arts gears up for its new term in Tarvin. The group have gone from strength to strength since it launched in June 2018.
Tarvin Youth Theatre offers young people the opportunity to learn and explore different styles of performance, specialising in contemporary theatre. They focus on building creativity, confidence and creating a safe space for young people to flourish.
The group performs at least two public shows per year and work with a range of scripted projects and those devised by the young people themselves, meaning that each project is entirely unique. Last term they were part of the charity's annual 'Alternative Christmas Stocking' Showcase in December at St Marys Creative Space, Chester.
Tarvin Youth Theatre at the Alternative Christmas Stocking Showcase
The afternoon enabled the six youth theatres that Minerva Arts delivers to come together and share their creativity, while former Minerva Youth Theatre member and professional musician Lloyd Ramsey entertained.
Youth Theatre Manager Hollie Wimpenny said: '2018 has been an exciting year for us, we pride ourselves in giving young people the lead, enabling them to make theatre that they are interested in and is relevant. The group in Tarvin have amazing imaginations, and I can't wait to see what they create next.'
Tarvin Youth Theatre have just started their new term and is open to new members, with the first session being a free taster.
They meet on Mondays 5-7pm at Tarvin Community Centre for ages 7-13. More information can be found on the website www.minervaarts.com or by contacting youththeatre@minervaarts.com