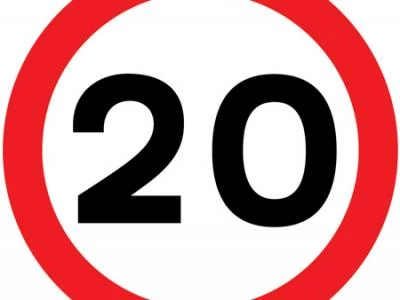 At the Open Forum of the Parish Council meeting held on 20th August four members of the public spoke about the proposed 20 mph limit for much of Tarvin village. Whilst some favoured the proposal in principle comments were about unsightly signs, apparent inconsistencies (e.g. Hockenhull Lane, Tarporley Road and the Saxon Heath development) and the cost. Parish councillors had already made many of these points earlier in the month when Cheshire West and Chester Council had asked for Council's initial comments. The Parish Council agreed to submit a formal response following its next meeting on 24th September. By then it is hoped that more residents will have expressed their views. Comments should be sent to:
Kieran Collins,
Highways Commissioner,
CWaC,
Highways Office Guilden Sutton,
Guilden Sutton Lane,
Guilden Sutton
Chester CH3 7EX
to arrive no later than 28th September 2018, and the Parish Council urges all residents to do so.
NB Since the Parish Council meeting Cheshire West and Chester Council have confirmed that the Saxon Heath Estate was not included in the consultation because they have yet to adopt it.