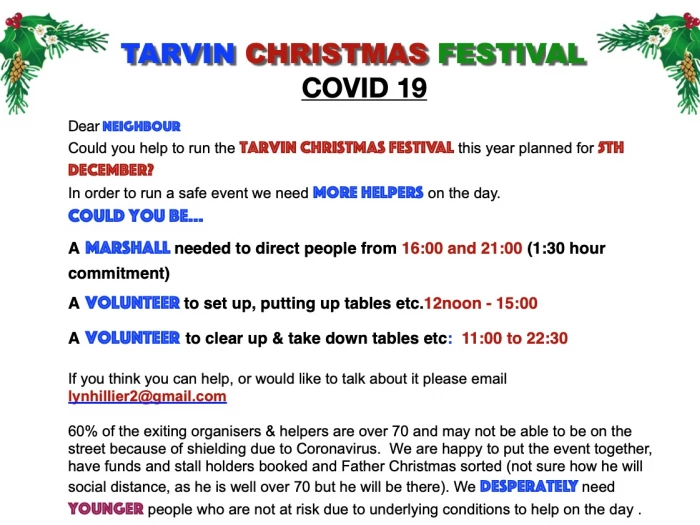 Most of the volunteers for Tarvin Christmas Festival are over 70 or are shielding for Coronavirus for health reasons. They need younger volunteers to help make the Festival possible. Anyone who can help or simply wants to find out more, should contact Lyn Hillier lynhillier2@gmail.com
Another notice will come at a separate time about how the market will be run to minimise crowding.
Ed: To read the notice click on the photograph to enlarge it.