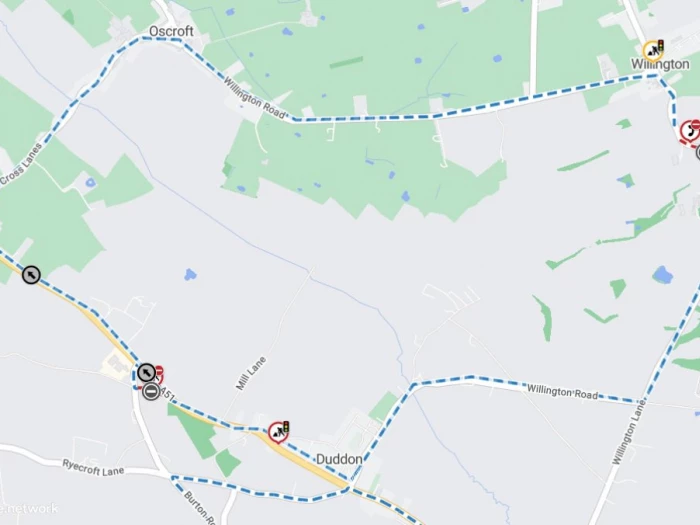 Parts of Willington Lane will be temporarily closed to traffic for safety reasons to enable utility works to be carried out by Openreach.
The closure will come into force on 5th September 2023 and will be in force for a maximum of five days. It is anticipated that the work will last for approximately 2 days.
Access will be maintained for conveyance of persons goods or merchandise to or from any premises situated on or adjacent to the lengths of road or in connection with agriculture building construction works of repair and the like or use in an emergency of vehicles for fire brigade ambulance or police purposes.
However, a through route will not always be available and any vehicles not requiring access to properties on the length of road should use alternative routes as shown in the attached plan. (click on image for larger view)