Gary Ward's Confidence Building Tennis lessons
both members and non members are welcome.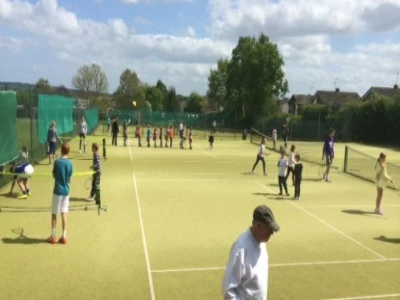 If you are wanting to get back into tennis this summer and would prefer group lessons with others of similar ability to start you off, then this is for you.
If your racket is extremely rusty and would like to join in our club evenings but lack the confidence to just turn up and play... this is definitely for you. Gary will guide you through all you need to know at your own pace, so that by the end of the block you'll feel ready and confident and looking forward to joining us in the club activities. All you need at this stage is a suitable pair of pumps, a sense of humour and a broad grin.
Lessons start Monday 27th Feb 6.30-7.30

Cost £5 per person
contact Gary on 07836 273271 – gary@whackit-tennis.com