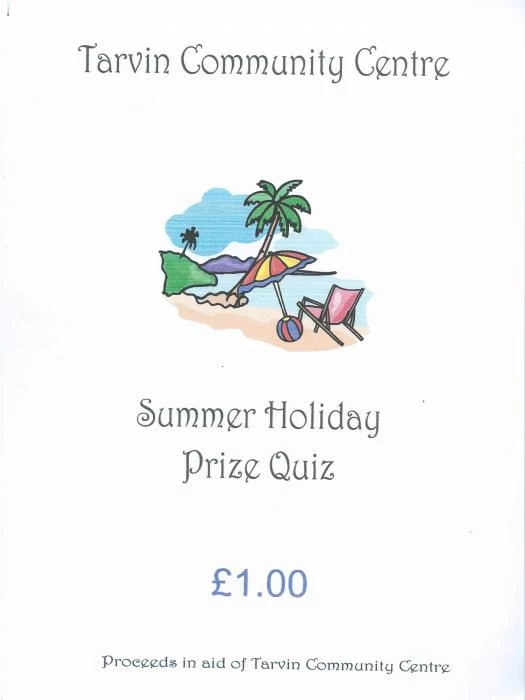 The Community Centre is delighted to invite you to take part in a Summer Quiz from now until the beginning of September. For £1 you can buy a sheet of tantalising questions, some general knowledge and some cryptic, to tickle the brain cells during the warm summer months. There will be some modest prizes for those lucky enough to be picked from the host of completed forms returned. All proceeds will go the Centre funds.
The Summer Quiz is like the popular Christmas Quiz sheet sold at the Christmas Market – only a bit more cunning.
There is an ulterior motive for creating the quiz as well. The Committee hopes to generate an increased number of teams in the Village Quiz, a long-standing and much-loved village event. The 2019 Quiz, which will be the 37th, will take place on January 11th and January 18th 2019. If you and your friends would like to enter a team for the Quiz, you are invited to send your email details to the Committee.
For many years the administration of the Quiz has been done by Margaret Dixon who, with a dedicated team of helpers, has always created the questions. While she is happy to continue finding ways of challenging teams' knowledge as they face each other on the stage, the practical tasks of running the event will fall to the Committee, with Bryan Evans taking special responsibility for this.
You can obtain your quiz sheet from:
The Post Office and Ian Littler – Chemists on the High Street
Any Committee member – call 01829 740781/01829 741468/01829 741962 for your form.
Committee members will be selling copies throughout the village in the next few weeks – be prepared to be accosted!
The closing date is not until September 10th, so you have plenty of time to chase down the answers.
Good Luck!