Tarporley High School & Sixth Form College – A-level Results 2017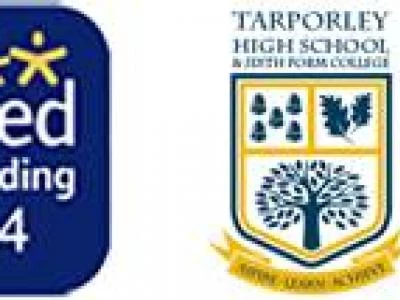 2017 has proved to be another successful year for Tarporley Sixth Form College with 22% of all grades awarded being at the very highest level of A*/A. We are delighted, that once again, the majority of students have been placed at their first choice university.
There are also many impressive individual achievements:
Eilidh Bodfish (A*, A*, A*, A*) has been accepted at Cambridge University to read Natural Sciences. -Zakary Buras-Stubbs will read Physics with Theoretical Physics at Imperial College, London following his exceptional achievement of gaining 4 A*.
Attending The London School of Economics is Sarah Stearne (A* A, A with A* EPQ) who will read Politics and International Relations,
Lizzie Brunt (A*, A*, A) will read Geography at Newcastle University.
Lucy O'Neill (A, A, A) will study Biology, at University of Bristol.
Rachel Overy (A, A, A,) will study Physiotherapy at the University of Birmingham;
Alex Palmer (A*, A, A, B with an A* in EPQ) will read Business Management at Lancaster University.
Also at Lancaster, Megan Latham (A* A B) will read Psychology;
Poppi Dickens (A, A, B with an A* EPQ), will study Biology at the University of York.
Charlotte Thomas-Wood (A*, A, B), will read English and Film Studies at the University of Exeter.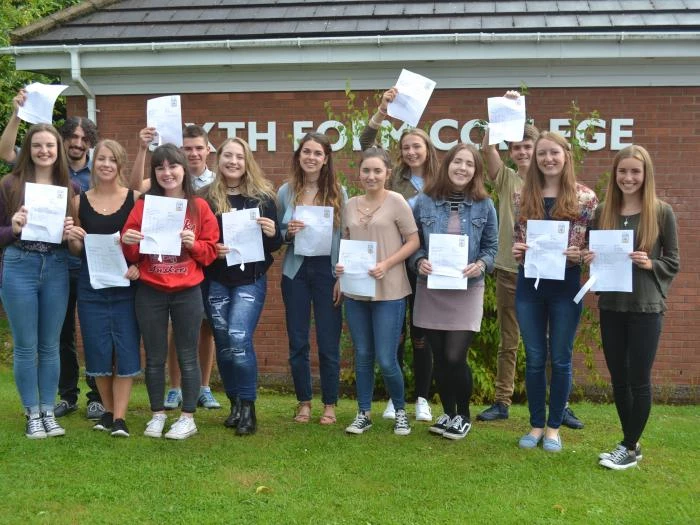 From left to right:Lucy O'Neill, Eilidh Bodfish, Zakary Buras-Stubbs, Lizzy Brunt, Jake Griffiths,Charlotte Thomas-Wood,Sarah Stearne,Faye Maloney'Frances Munro,Megan Latham,Alex Palmer,Rachel Overy,
Poppi Dickens

Another notable performance was by Rhys Kelly (A, A, A) who will be taking up a university place following a gap year.
Other courses our students will be pursuing at university this year include Dentistry, Engineering, Fashion, Music, History, Primary Education, Pharmacy, English Literature, Modern Foreign Languages, Physics, Finance and Accounting, Biomedical Sciences, Policing and Journalism.
"As usual, the day has been one of high emotion for us here at school", said Chris Nuttall, Director of Sixth Form, "This has been a delightful year group who have not only developed academically during their time here at Tarporley, but also personally, as individuals. Our Sixth Form students contribute so much to the life of the school and to the local community, and are frequently praised for their mature approach, their teamwork and their leadership. Today is reward for all their hard work, supported by their families and the dedicated staff at the school. I would like to take this opportunity to wish them every success in their next pathway in life. We really will miss them all!"
Tarporley Sixth Form is open to all students with suitable GCSE grades. Although many courses are full, there are some places available for the new academic year; students can register for courses on Thursday 24th August. Tarporley Sixth Form is also open to students who have not previously attended the school. Students can contact the school on 01829 732558 for more information or email teverton@tarporleyhigh.co.uk.
Ed: Richard Greaves is the Curriculum Support manager at THS