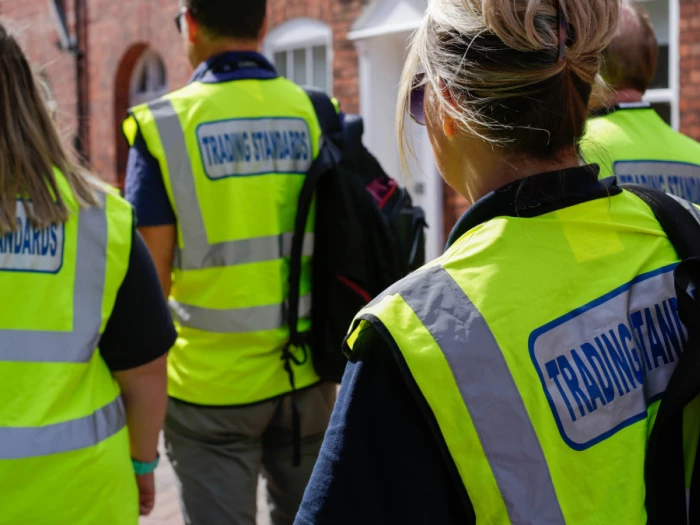 Council Trading Standards officers warn of cowboy builders using social media platforms.
Cheshire West and Chester Council's trading standards officers have seen an increase in cowboy builders using on-line methods to target their victims.
Rogue builders use a range of tactics to trick homeowners into using them. The latest methods include fake online reviews and quickly responding to any requests posted by homeowners asking for traders on local social media groups.
The use of an online messaging app or social media platform as the only method of contacting a trader is a real red flag. Many rogue tradespeople rely on being able to disappear after securing large sums of money from their victims, who then have no way of tracing them.
It can be incredibly dangerous to allow an unqualified person, who does not really know what they are doing, to work on your home, particularly structural work and anything involving gas or electricity. Always check your tradesperson is registered.
The Council's Cabinet Member for Homes, Planning and Safer Communities, Councillor Christine Warner said:
"Traditionally we have warned of rogue traders cold calling on residents by knocking on doors, however they have become increasingly high tech.
We hope that by raising awareness of building fraud and the methods used by rogue traders, we will educate consumers, give them the confidence to make the right decisions and make it more difficult for fraudsters to operate.
Rogue traders can be very convincing, but their work will be incorrectly priced and shoddy and their actions can have a devastating impact upon the lives of their victims, many of whom are elderly and vulnerable.
If you're looking to have work done then our Trading Standards officers always advise you get recommendations from friends and family, or Trade Associations. Unfortunately, even websites that claim to help you source reputable tradespeople can sometimes include misleading reviews."
Top tips before arranging any building work on your home include:
Get recommendations from others (friends, relatives, people you trust).
Do not feel rushed or pressurised into making a decision through the offer of limited time discounts or special offers.
Request details of qualifications/registrations, or membership of an approved builders scheme.
Establish if the trader has valid insurance.
Establish whether any aspects of the work will be completed by third parties (for an example, an electrician) and then confirm their details, competency and registration.
Ask to see similar work they have completed at other addresses and contact the people they did the work for. Be aware that written references and online reviews and recommendations aren't always genuine.
Establish if they are limited/non-limited business and if they are registered for VAT.
Check their accounts at Companies House.
Check Building Regulations with the Council's Building Control team.
Ensure you have a full detailed written quote and contract -- ensure staged payment agreements fairly reflect the work completed.
In most cases you will be entitled to 14-day cooling off period before the work is carried out. During the 14 days, you can cancel the contract for any reason, and if you have paid any money, this must be refunded. Be careful if any business asks you to sign to waive your right to cancel or reduce this cooling off period.

Cllr Warner added:
"A builder being 'instantly available' to do work on your home after a conversation on Facebook, is a real warning sign. Reputable building companies are usually booked up with work for weeks, or even months in advance. Always do your homework, get at least three different quotes for the work needed and follow the advice of Trading Standards and Citizen's Advice."
Further advice on what to do before you get any building work done can be found on the Citizens Advice website here.
If you think you have been the victim of a rogue builder, contact Citizens Advice Cheshire West by calling Adviceline: 0808 2787 806 or using their email enquiry service here.