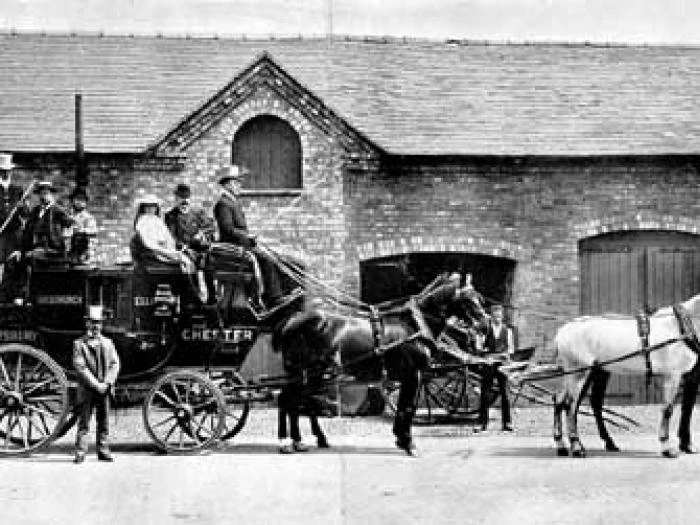 Hearing a conversation recently about our bus service to Chester made me wonder about travel to our County town in the past. I looked in the History of Tarvin, published by the local history group in 1985 and found a section on transport. I thought that some people might be interested in sharing my findings.
The cart road running through Stapleford carried the first stage coaches known to adhere to a set timetable. This was in 1637. Twenty years later this road formed part of the Chester to London coach run with 3 coaches a week. By 1770 this route was superseded by the Chester- Tarvin- Tarporley turnpike.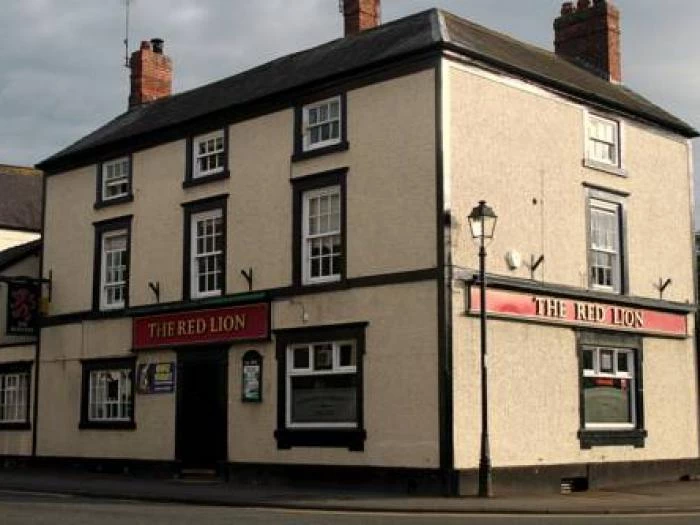 The Red Lion became a stopping place for daily coaches on the Holyhead- Chester- London run. By 1834 there were many coaches stopping at the Red Lion, going to Manchester,Liverpool, Birmingham and London with return trips stopping in the evenings.
By 1860 there was a daily service leaving the Red Lion for Chester at 9am and in 1874 James Chambers was operating a service which left Tarvin at 10am and returned at 4pm. In 1890 John Woodcock and Thomas Lloyd offered a carrier service to Chester on 3 days a week and omnibuses ran daily at 10-30, 12-30 and 7pm and returned to Tarvin at 3pm and 4pm.Five daily omnibuses were on offer by E. Lightfoot by 1897.
By 1914 Tarvin had a regular time-tabled service shared between 2 lady owners, a Mrs Fleet and a Mrs. Hemmings.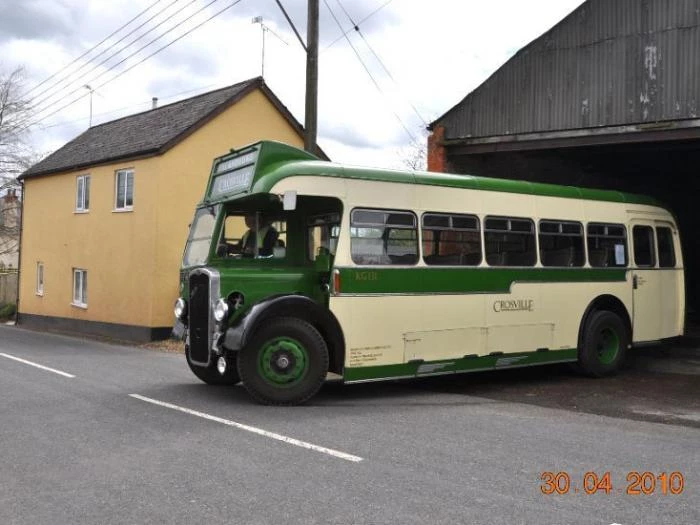 Zacchaeus Woodfin, an enterprising Tarvin resident, owned the 1st horse-drawn bus in the area and ran services to Chester and the surrounding villages in the 20's and 30's. This service became part of Crosville in 1931.