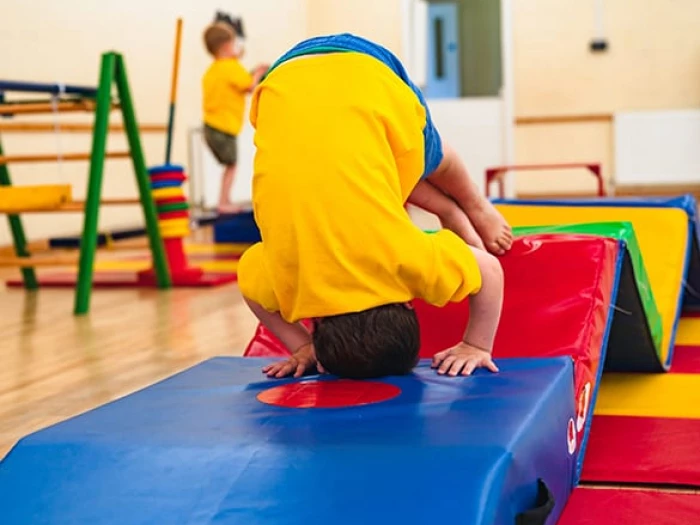 We're delighted to announce that Tumble Tots will be opening a range of classes starting on 7th September in Tarvin Community Centre. Classes are for children who can walk, right up to school age! Tumble Tots classes are tailored to specific age groups, which are all structured to reflect the emotional, cognitive and physical capabilities according to the age of the child.
We are family run business and have over 14 years' experience in providing fantastic classes for children. We pride ourselves on being the UK's first (and best!) structured physical play program for children.
Each 45-minute Tumble Tots session has been carefully designed and structured to enhance a child's physical development skills alongside their social and cognitive development. We use specially designed colourful equipment to provide varied and challenging physical activities, focussing on balance, climbing, agility, coordination, and that essential ingredient: confidence.
We provide hundreds of children a week with essential skills for life, whilst contributing to the recommended 3 hours of physical activity that they need every day! During the most formative years, taking part in a physical play program is critical in helping a child to develop a positive attitude towards physical activity, but the benefits are not just physical: It is also widely believed that by taking part in an activity such as Tumble Tots, a child's brain development can be improved by enhancing the ongoing development of both fine and gross motor skills
If you are free on a Tuesday then why not spend some quality time with us and your little ones.
Our classes need to be booked in advance so give us a call to book your space. Contact us at tumbletots.chester@gmail.com / 07873 114596, we're looking forward to meeting you and your little ones!