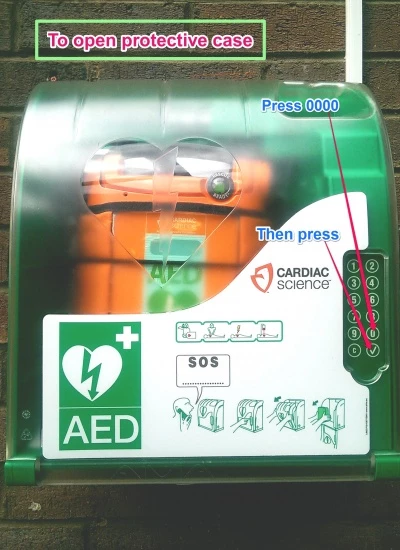 At the Parish Council meeting on Monday it was reported that the defibrillator which is to be positioned on the Scout and Guide Hut on the King George V Playing Field has been ordered by the George Heath Foundation and delivery is expected during the next few days.
The meeting also decided to donate the defibrillator presently situated in the Community Centre entrance to Tarvin Community Centre (Registered Charity No 506560) who will be responsible for its maintenance and inspection. Please note that this defibrillator is currently out of service but will be brought back into use as soon as possible.
Ed: The other defibrillators in Tarvin Parish are on Tarvin High Street and on the Green at Cross Lanes, Oscroft.