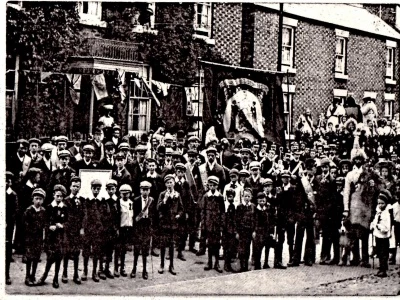 V E Day on the 8th May 2015 represents an important milestone in the history of our country and indeed the world.
It was the day, 70 years ago, that peace broke out and brought an end to nearly 6 years of war and carnage across Europe.
Britain has a great tradition of communities coming together to celebrate national events by throwing a street party or other community events.
Thousands of people across the country, for instance, took part in street parties for the Queen's Diamond Jubilee in 2012. The forthcoming 70th anniversary of VE Day marks another momentous occasion in our nation's history.
Tarvinonline.org wants to know if you are planning to remember this day by holding a ceremony, or a street party and take to the streets, as they did in 1945, or celebrating with a service or party.
With only 5 days to go we need to hear from you without delay by sending an email to editor@tarvinonline.org, include a photo if possible and we will publish your event on tarvinonline