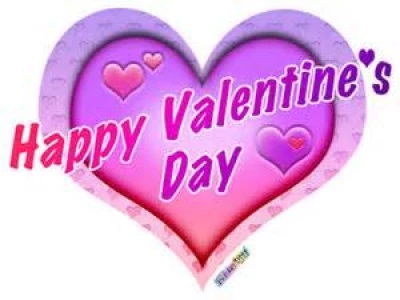 During the run-up to Valentine's Day last year, we at Tarvinonline.org provided a series of articles with the aim of making your Valentine's Day a Day To Remember
Well this year should be no different!
For this year we are only going to produce 1 article and this is it!!
Top Tips
No 1 Put a note in your diary that the 14th of February is St Valentine's Day. If you don't have a diary but have a "smartphone" or "Pad" add an event and make sure you add an "alert" for 1 day before.
Are you going to "splash-out" on a nice romantic meal in Tarvin? It may be too late now to book a table but it is worth contacting the George and Dragon or The Red Lion in case they have room available.
No2 You may have noticed that ladies enjoy a bit of pampering. Well, why not treat your lady to a day at the Hairdresser/Beautician plus a Massage/Pedicure/Facial?
To make it easier for you all the following businesses in Tarvin offer some or all of these services
Karen Hanson: Hair by Annette: Gallery Hair Design: Serenity Beauty Salon:
Innersense: Chocolate Lime : Peaceful Palms
He may also want to get pampered, but don't give in, he needs to concentrate on what comes next!
No3 Valentine's Day is a big event for all so make sure you buy an appropriate card. That is also the cheapest option!
If you want to splash out even further then you can buy a present, anything from a balloon, or a box of chocolates, to a bunch of roses. Remember you still have to pay for the gourmet meal on the day!
The good news is you can get cards, balloons, chocolates and other presents in Tarvin from these shops:
Tarvin News and Post Office: Jessop's Delicatessen:
Greenacre Garage: Okells Garden Centre
No4 -Make sure
The date is in your diary
You have booked a special event
You have made appointments at the Hairdresser/ Beautician and or Massage/ Pedicure/Facial
You Have Bought the Card, the Present, the Dress!
Have a Great Time