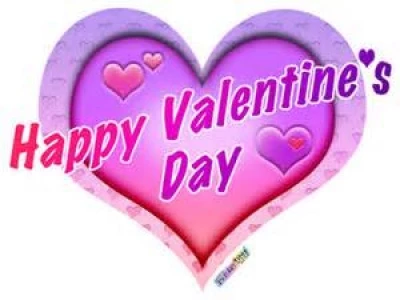 Well, have you done everything?Is "The Day" planned to perfection?
If not, you will need to get moving as it is only 24 hours away.
As a reminder (but they may be fully booked) for a meal try both The George and Dragon and The Gunnery both have special menus for Valentine's Day but if they are full try a Takeaway followed by a good night (for 2) in the pub you have the option of King Louis and pop across the road to The Red Lion which has live music from Jess Rainer.
It may also be too late for "The Beauty Treatment/Pampering" but it is worth calling:
Karen Hanson: Hair by Annette: Gallery Hair Design: Serenity Beauty Salon:
Innersense: Chocolate Lime : Peaceful Palms:"Special Offers Available"
It is not too late for the card & present from these shops:
Tarvin News and Post Office: Bargain Booze Select Convenience: Jessop's Delicatessen:
Greenacre Garage: Okells Garden Centre
For the ladies there is still time to buy that special dress, Imagination can help you
Tomorrow is Valentine's Day!!