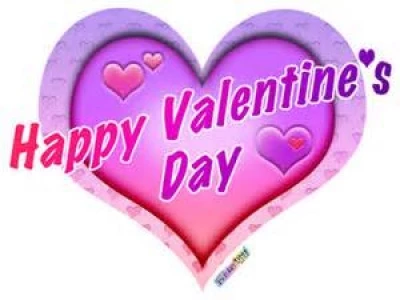 This is now Tuesday and you must buy:
Valentine's Day is a big event for all so make sure you buy an appropriate card. That is also the cheapest option!
If you want to splash out even further then you can buy a present, anything from a balloon, or a box of chocolates, to a bunch of roses. Remember you still have to pay for the gourmet meal on the day!
The good news is you can get cards, balloons, chocolates and other presents in Tarvin from these shops:
Tarvin News and Post Office: Bargain Booze Select Convenience: Jessop's Delicatessen:
Greenacre Garage: Okells Garden Centre
For the ladies there is still time to buy that special dress, Imagination can help you
Remember to log on tomorrow