"The community of Tarvin has funded some expensive, squirrel-proof bird
feeders and the food that helps to support the bird life that is flourishing
in our woodland. They are expensive and originally there were three but one
had been stolen, leaving two.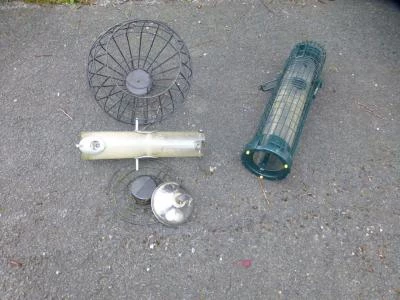 The birds are fed regularly, so imagine the distress when the person who
does this arrived, together with another Trustee, for his daily visit to
fill them only to find that both the feeders had been vandalised and the
pieces left on the ground. This had happened between 5:30 p.m. on Sunday,
17th September and 5:30 p.m. on Monday the 18th.
The damage has been reported to the police and a crime number obtained. If
anyone saw anything please tell one of the Trustees or ring Crime Stoppers
on 0800 555 111.
As most people know, the award winning woodland is much loved by the vast
majority of the community. It is just so sad that a very small minority
clearly doesn't share that view."
(Ed: What a pity and how depressing)