Well its Christmas Day again and the Editorial team are having a couple of days rest with our families. So there is likely to be no articles on Boxing Day and the 27th unless we have indigestion from too many pickled onions with the cold turkey and have to sit up straight for a couple of hours.
Only 2 Christmas Cracker jokes so far
What happened to the man who stole an Advent Calendar?
He got 25 days!
How does Good King Wenceslas like his pizzas?
One that's deep pan, crisp and even!
Do send us your best cracker joke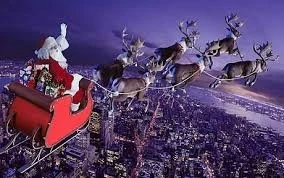 We wish you all the best as the New Year approaches.