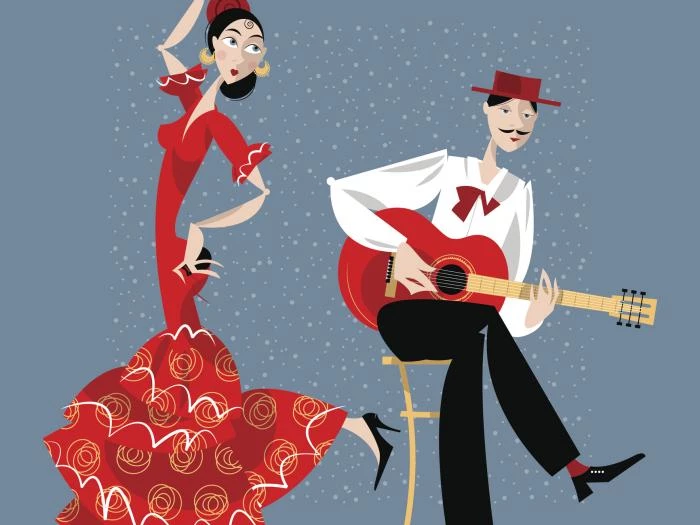 The Community Centre is delighted to announce that Spanish language classes will be offered from Tuesday 9th January 2018 from 10.00 am in the Small Room. They are being offered by Debbie Wise who is currently offering Italian lessons on a Monday morning.
Tarvin resident Debbie says "I am a Language graduate and a qualified EFL teacher. I use an interactive teaching method which is engaging, effective and fun. The course lasts for 12 weeks and you will have a confident grasp of the basics by the end"
Last year nearly 18 million British visitors went to Spain on holiday, about 25% of all Spain's 75+ million tourists. Attracted by the mild climate and the long hour of sunshine Brits have been visiting in large numbers since the mid -1950's with numbers growing rapidly since the late 1970's when Spain made great efforts to expand the tourist industry. Spain is also a favourite destination for British emigrants with maybe as many as 750,000 people living permanently or semi- permanently there.
While a good holiday can be had with an open mind, a smile and a smattering of restaurant words, the ability to converse with the local population can add so much more enjoyment to the trip. After the lessons you may struggle to hold a discussion about the politics of Catalonia, but being able to order food, plan trips and shop with confidence should add greatly to the enjoyment of your holiday.
If Viva L'Italia is more your thing and you have a stronger preference for Chianti with your pasta rather than Rioja with your paella, then Debbie is offering another Italian language class from 11.45 to 1.15 on a Monday mornings.
Contact Debbie on 07966 171849 or email her on italian4funcheshire@gmail.com to find out more about either class.