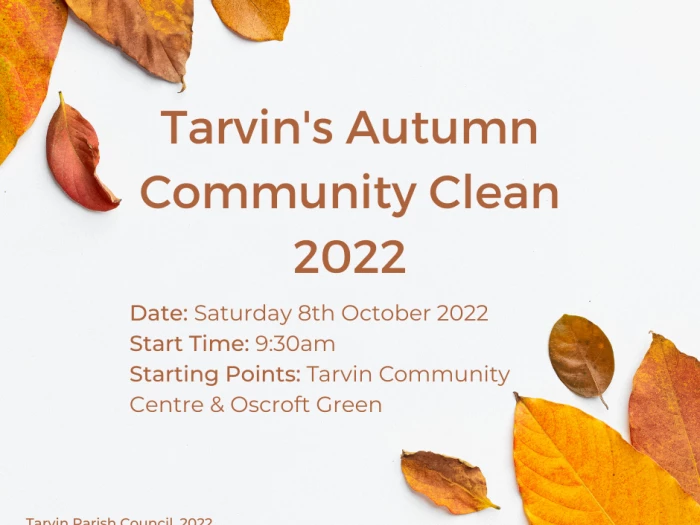 Next Saturday, 8th October 2022, will be Tarvin Parish's Autumn Community Clean. It will start at 9:30am and volunteers should work no later than 12:30pm. The Parish Council will provide Hi-Vis vests, bags and litter pickers.
Volunteers are to meet at 9:30am at either Tarvin Community Centre or Oscroft Green (near the notice board). Filled bags can be left next to existing litter bins within the Parish to be collected.
No volunteers should pick the A51 bye-pass as there is no footpath.