WE NEED YOU.........
VOLUNTEER DRIVERS NEEDED FOR THE OPAL CLUB IN TARPORLEY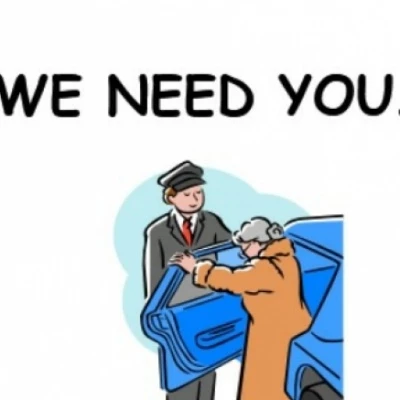 Do you enjoy driving and want to make a difference to the lives of older people in your local area?
Become a Volunteer Driver and help to keep older people in touch with their communities.
Volunteer Drivers are needed to help older people get out to the OPAL club in Tarporley every Friday. This role is only for one Friday per month!!!
This is an ideal opportunity if you want to make new friends, to be part of a team, to develop your skills and experience and contribute to the work of the charity by enriching the lives of older people and helping them get the best from life.
KEY SKILLS REQUIRED
Friendly personality
Good communication skills
Confidentiality
Full driving licence and own car required
Some of our volunteers' comments:
"Helping Others While Helping Yourself"
"Connects you to others"
"Is good for your mind, body and spirit!"
"Volunteering brings fun and fulfillment to your life"
If you would like to join our growing team of local community volunteers then please contact Carol on 07851 253587 or by email carol.hitchen@opalservices.org.uk