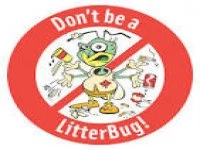 At the Parish council meeting on 24th October the Council agreed that because there had been no applicants for the paid post of Lengthsman, volunteers would be sought to do one day per week each.
So far there are two volunteers, one to cover Fridays and the other Sundays. Each will pick the litter from the King George V Playing Field which takes, on average, 25 minutes per day. If you would like to volunteer for one of the other days please contact the Parish Clerk on 01829 741075 or Miketarvinparish@aol.com. The Council will provide you with a litter picker and bags.
The Council also needs volunteers to pick litter in the Millennium Garden, this is a much quicker job, about 5 minutes per day. Again please contact the Clerk.