Police are warning the public to be on their guard following a report of a sophisticated distraction type theft targeting supermarket shoppers in Cheshire.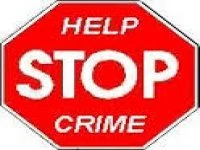 The offenders tend to target ladies of pensionable age who are shopping alone in the supermarket. The offenders watch the victim whilst they enter their payment card PIN into the chip and pin device at the checkout. Then once the victim has placed their shopping in their car and their handbag on the passenger seat, one offender will distract the victim by asking for directions, whilst an accomplice steals the victim's bank card from their purse. The offenders will then empty the victim's account of cash either at cash machines or by going on a spending spree.
There have been a couple of incidents where the offenders have followed the victim home before carrying out the distraction and theft of card.
Police are keen to remind the public to be vigilant and to protect themselves against this particular type of offence.
DC Karen Brook said "Of concern to us is the fact that these thieves appear to target older shoppers when committing their crimes. We are now warning the public to be on their guard and to have an awareness of this type of crime by following simple crime prevention steps. Similarly, we would remind people to always check their bank statements for any inaccuracies or discrepancies, as credit card fraud may not be immediately apparent to the victim"
Cheshire Police are urging people to follow the advice below to protect themselves against this type of crime;
Do not leave your handbag hung over the shopping trolley or unattended at any time. Make sure your bag has a secure zip fastening and for added security, secure your purse inside a zipped pocket inside the bag to help protect against thieves reaching inside your bag or purse to search for valuables.
If you are approached by a stranger in unusual circumstances in or around a supermarket, do not engage with them, particularly if they ask for directions or change. Be firm with them, walk away, and report any suspicious activity to the police.
When using a chip & pin device or ATM, always shield your number with your hand. Avoid using cash machines that appear to have been tampered with, or where groups of people are hanging around.
Here is a list of the key factors to this crime:-
Offences often occur at Supermarkets
Victims are usually elderly females.
Offenders are commonly Eastern European and travel across the country. Many of them have addresses in the West Midlands.
Offenders work in pairs or groups. One will watch the victim use their bank card PIN at the checkout / cashpoint and relay the PIN to another offender.
A number of distraction techniques are used:-
including asking for directions (often to hospital),
using maps,
asking for advice on products in the supermarket,
dropping an item on the floor etc.
Bank cards are most commonly stolen and used the same day for large withdrawals, sometimes for Foreign Currency. Victims are usually targeted in the carpark and may have items stolen from their person, handbag or their vehicle. Some victims have been followed from the supermarket and the offence committed when they get back to their home address.