It is now 4 months since Tarvinonline went live and everyone here on the Editorial Team is pleased with the success of our Community Website.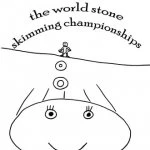 Only recently we received positive feedback from Sharon Nolan, President of the Ashton Hayes & Tarvin Flower Club" I meant to give you some very positive feedback after the Tarvin
Horticultural Show- we had several people, new to the village, come along because they had seen it advertised on the web-site. No new members, but support for the show is good news anyway. Well done- the system!"
This got the 'Ed team' thinking!
If you have an event advertised on Tarvinonline, then tell us about it, was it a success, what were the highlights, and why. If you have photos email them to us as well.
This will provide many benefits for your club or organisation by increasing awareness of your common interest and what you do in your meetings/events, and it may also lead to an increase in membership therefore ensuring you continue to exist
Likewise, if you haven't any of your events listed on our Calendar, why not?
Your event will be exposed to 1000 people reading about you every week, it is free, and all you need to do send is an email to editor@tarvinonline.org and we will ensure you get the publicity you deserve to help your Club or Organisation grow
Come on Tarvin We Can Do It