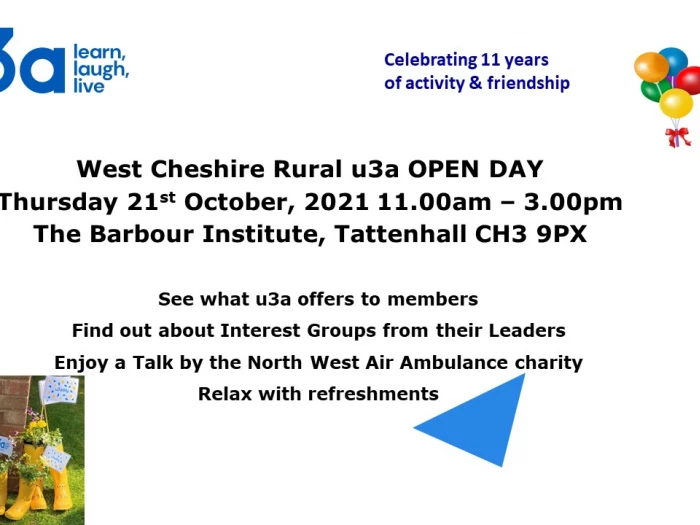 West Cheshire Rural U3A Open Day will take place on 21st October at the Barbour Institute, Tattenhall from 11am -3pm. Members & visitors are invited to join us and celebrate 11 years of activity & friendship.
The U3A is for people no longer in full time work to come together and pursue their interests in a friendly and informal environment. We have a monthly meeting and numerous interest groups.
Find us on Facebook @ https://www.facebook.com/WCRU3A
Website: https://u3asites.org.uk/west-cheshire/home
For membership enquiries contact our Membership Secretary, Hilary Scarratt, by email to wcru3a@hotmail.com.
Ed: Click on the picture to see further details.