TO CONTACT THE POLICE CALL THE NEW NON EMERGENCY NUMBER 101.
IN AN EMERGENCY ALWAYS DIAL 999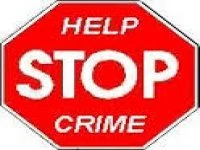 Police and Immigration officers carried out checks at a business address in Frodsham at the beginning of the week. One person was arrested for immigration offences.
A house in Cotebrook was burgled during the evening last Sunday 5th January. An address in Plough Lane Christleton also had an attempt made on it overnight on Tuesday, with tools from the garden shed being used for the attempt. Three addresses in Vicars Close, Ashton were also burgled, it is believed all on the same Wednesday evening.
Enquiries are progressing in relation to recent burglaries across the rural area. On Monday morning, a number of reports were received about sheds being broken into in the Frodsham area. Offences were recorded from Quayside, Weaver Road, Meeting House Lane and Coronation Drive. A vehicle parked in Quayside also had property stolen from it. It is believed that the vehicle may have been left insecure.
Please note that a lot of shed breaks are opportunistic, with offenders looking for weak locks, or locks secured by small screws set into rotten wood. Because sheds often contain valuable equipment, locks should be every bit as good as they are for your house! Fit good locks and it is likely that offenders will be dissuaded from even trying!
An unusual report of fraud was received this week whereby a group of families booked holiday accommodation in France via an online company. On their arrival in France, they found that the property did not even exist! As with all internet purchases, please take sensible precautions to verify that the person or company that you are dealing with is genuine and that you pay by a method that provides some degree of protection for the purchaser.
In the early hours of Sunday 12th, a resident in Broomheath Lane, Tarvin disturbed an offender in the process of stealing a trials motorcycle from an outbuilding. The bike was recovered by the owner who described the offender as a slim male, 20-25 years old with short dark hair. Trials bikes and quad bikes are a common target for thieves. If you own any such equipment, please make sure that locks on the outbuildings are secure and that the vehicle has additional locks or security fitted inside the building.
Regards
Inspector Keith Curbishley