Western Rural Round-up- Week ending 11/8/2013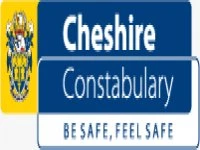 TO CONTACT THE POLICE CALL THE NEW NON EMERGENCY NUMBER 101.
IN AN EMERGENCY ALWAYS DIAL 999
On Sunday 4th August, police received a report of evidence of a fire next to a barn in the Great Barrow area. There is no evidence to suggest that this is in any way linked to the barn fire at Guilden Sutton a couple of weeks ago, but it is prudent to make local farmers aware, so that they can keep extra vigilance for any suspicious activity.
Most weeks, we receive a report of theft of golfing equipment from vehicles parked on the car parks of various golf clubs around the area. At the moment, there is nothing to suggest that any particular golf club is being targeted, but I would urge all golfers to be aware of this ongoing problem, to avoid keeping equipment in unattended cars. They should make their golf club staff aware if they see any suspicious people hanging around golf club car parks, so that other members can be alerted.
Police received a report of a burglary at an address in Lower Wych on Wednesday. A couple of days later, there was a fire at the same address which totally gutted the premises. Police are investigating but would appreciate contact from anyone who may have seen anyone hanging around the area.
There have been a number of thefts from cars in the rural area of Little Stanney this week. I am pleased to advise that a male has been arrested in relation to these offences. I would still urge any members of the public who have witnessed anything to contact Cheshire police, in order to secure the best possible chance of taking the offender to court.
This week has seen an unusually large number of incidents about dogs running loose. Some of these have been on farmland, where farm livestock has been worried. Please be aware that farmers are allowed to shoot any dog out of control near livestock! Other dogs this week have been hit by cars, one of which was killed as a result. Other dogs have terrified young children playing on public parks – owners are responsible for any actions of their dogs whilst out of control – should such a dog bite someone, then the dog may be destroyed! Please keep your dog under control.
On Thursday, a shed was broken into overnight in Clifton Crescent, Frodsham. There have also been a number of reports from the same area of suspicious activity. Please make sure that sheds are properly secure.
Over the past weekend, there have been a number of reports from farms around the Capenhurst area about tack equipment being stolen from stables and out buildings, both overnight and during the day. We have also had reports of prowlers in fields near to stables. It would appear that someone is currently targeting this area. Police are aware of the issue and are deploying extra patrols, but due to the nature of the land, we are very reliant on early information from members of the public about any suspicious activity.
If you do see anyone, please call the police immediately and provide as much detailed information about the location and description as possible.
Regards
Inspector Keith Curbishley