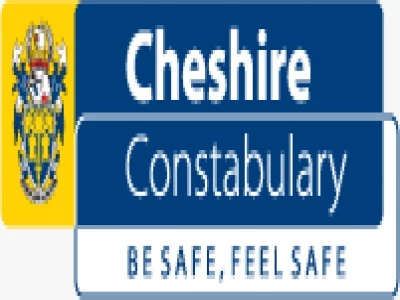 News BulletinWestern Rural Round-up- Two weeks ending 6/10/2013
TO CONTACT THE POLICE CALL THE NEW NON EMERGENCY NUMBER 101.
IN AN EMERGENCY ALWAYS DIAL 999
This report is an overview of the past TWO weeks.
There have been a number of registration plates stolen from vehicles across the whole area. Please always report such incidents to the police as the stolen plates are often used by criminals engaged in much more serious crimes. Early notification of stolen registration plates gives police a good chance of catching offenders before they go on to commit further crimes.
On Monday 23rd September a house was broken into on East Lane, Cuddington and an Audi TT vehicle was stolen. Because cars are now difficult to steal, due to improved security measures, thieves are resorting to breaking into houses in order to get keys to steal vehicles parked on the driveways! Please keep vehicle keys hidden out of sight in order to deter such offences.
At this time of year, there are an increasing number of reports about people 'lamping' on farmland. This is where offenders shine a bright lamp at rabbits to make them 'freeze' and then set dogs on them. As well as specific offences related to this activity, the offenders will also use this activity as an excuse to look for places to break into or for property to steal. Please report any such activity.
Just after midnight on Tuesday morning, 24th Sept, a male wearing a balaclava was disturbed near to Ashton post office. Police are keen to identify this male and ask anyone who may have seen any suspicious vehicles or people, to contact the police.
On Wednesday 25th Sept, someone took a 20 foot long Cabin Cruiser, moored up in Christleton, before abandoning it at the Cheshire Cat. If you saw anyone on this distinctive craft, please contact the police.
Also on the 25th, a house in Old Moss, Tarvin was broken into during the daytime. Burglars will often try to pass themselves off as door to door trades' people whilst looking for places to break into. Please report any suspicious callers to the police.
On the evening of Saturday 28th September, police received a number of calls about rowdy youths in the Mountain View area of Helsby. Police attended and identified that a large number of youths had attended a function at a local club. Since then, the clubs' management have attended a meeting with police to discuss issues on the night and to discuss how to prevent any future incidents. It appears that the club have instigated a number of changes with immediate effect, which should improve matters, but police are continuing to monitor the location closely.
On Saturday 5th October, a heavy object was thrown by a group of youths at the windscreen of a lorry driving on Ash Road, Elton, causing the windscreen to shatter. Whilst no one was injured, this activity is clearly extremely dangerous and could easily result in someone being killed. If you have any information which could assist in identifying the offender, please contact the police.
In Tarporley, there have been a small number of incidents over the past week of damage to vehicles and outbuildings. Please contact the police if you saw or heard anything which may help to identify the offender.
Regards
Inspector Keith Curbishley