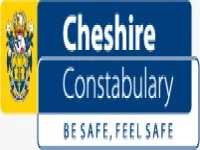 Western Rural Round-up- Week ending 15/9/2013
TO CONTACT THE POLICE CALL THE NEW NON EMERGENCY NUMBER 101.
IN AN EMERGENCY ALWAYS DIAL 999
1. Last weekend, a quantity of 'red diesel' (diesel which is coloured and intended for use in vehicles which do not use the public roads) was stolen from a business in Saighton. Three barrels full of the stolen fuel were found in a nearby field, presumably for later collection by the offenders. Due to the current high fuel costs, this type of theft has seen an increase. Sensible security measures should be put on all fuel supplies!
2. The local press has headlined this week with an article on thefts from rural sheds, barns and garages. There has been a decrease in such incidents in our area this week. A Honda petrol lawnmower was stolen from a shed in Mouldsworth last weekend and a number of outbuildings were broken into at Tarvin Sands this weekend. Padlocks and bolts should be sturdy enough to withstand an attack by bolt croppers.
3. A number of houses in Guilden Sutton were broken into last Sunday night. In one of the offences, a 12 week old Yorkshire Terrier puppy was stolen! The owners were understandably distraught by this. Subsequently a male has been arrested in connection with this offence and the puppy returned to its owner who was understandably delighted .
4. We have had a number of reports this week, across the area, about people knocking at addresses, purporting to be workmen, often saying they are from BT. Please always ask for identification from any such caller, and report anyone that you think may not be genuine.
5. On Wednesday we also had a couple of calls about a suspicious silver van driving around the Tarporley area looking at properties, with the occupants dressed in 'Hi-viz' workmen type clothing. At one point, the occupants were seen trying the handles of parked cars!
6. On Wednesday, an Audi was reported as abandoned in Primrose Lane, Helsby. It turned out that this vehicle had been stolen from a burglary in Buckley and has now been returned to its owner.
7. There have been three other house burglaries reported this week, one in Forrest Road, Cuddington, one in an unoccupied house in Little Budworth and one in Clutton.
8. Lastly, on Saturday 14th, there were two reports of attempted thefts of credit cards in Frodsham town centre, whereby an Asian male, aged about 30 years has approached lone females, persuaded them to check their purses and then tried to grab the bank cards. I would urge everyone to be mindful of this type of distraction offence, or any similar ruse, to expose your purse / wallet in a public place.

Regards
Inspector Keith Curbishley