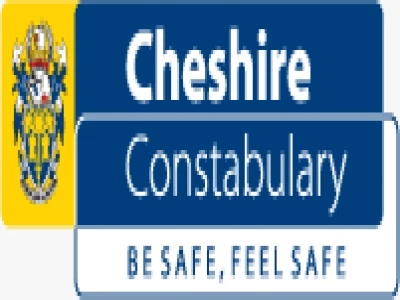 Western Rural Round-up- Week ending 18/8/2013
TO CONTACT THE POLICE CALL THE NEW NON EMERGENCY NUMBER 101.
IN AN EMERGENCY ALWAYS DIAL 999

1.Last weekend, a car was broken into, on the A56, Mickle Trafford, and a shotgun was stolen. This offence occurred during the day whilst the owner was nearby. If you have heard anything about this theft, then please contact the police. I would urge all firearms holders to be mindful of opportunistic thieves when firearms are not secured in their cabinet, and to take all possible measures to ensure the weapons security.
2.Last Sunday night / Monday morning, an '02' reg Silver Ford Focus was driven into the river at Eccleston Ferry. This vehicle had been stolen earlier during a burglary in North Wales. If you saw this vehicle or anyone suspicious in the area, please contact the police.
3.In the early hours of Wednesday morning, a suspicious white van was seen near to a church in Little Budworth. There have been a number of recent reports of valuable metals (lead / copper etc) being stolen from rural churches. Please continue to report any suspicious activity.
4.During the summer months, there are a number of organised cycling events taking place all over the area, mainly on public roads. We have had a small number of reports about motorists apparently taking exception to this and driving in a dangerous manner. All cyclists are 'road users' and have every right to use the roads. Due to their vulnerability, cyclists will often adopt a road position which affords them a greater 'presence' on the road and thereby dissuades motorists from trying to squeeze past and forcing the cyclist into the ditch! Please be patient and allow cyclists plenty of room.
5.There have been a number of reports this week in the Tarporley area about a male whose actions and comments are causing concern to females who encounter him. The male has been identified and spoken to, but police would urge people to continue to report any incidents of inappropriate behaviour.
6.In the early hours of Friday 16th, two Husky type dogs were found in the Acton Bridge area. If you have lost these dogs, or know anyone who has, please contact the police and quote incident number 100, 16/8/13.
7.Also in the early hours of Friday morning, a motorist found a bowl under his vehicle which was parked in Frodsham town centre, the bowl being used to collect petrol after the tank had been tampered with. Apart from the cost of repairing the vehicle, this offence is clearly extremely dangerous, as any discarded cigarette or match could have ignited the petrol, causing an explosion. If you have any information which could assist police, please make contact.
8.On Friday evening, a male was disturbed in a farmhouse, off Straight Mile, Poulton. The intruder appeared to be in a distressed state and made off in a vehicle. Unfortunately there are conflicting descriptions of the male and vehicle. If you saw anything suspicious in the area, please contact the police.
9.Lastly, and very importantly, a quantity of very potent drugs was stolen from a vehicle in the Malpas area, overnight from Saturday to Sunday. These drugs are used for treating large animals. Many of these drugs could prove fatal if administered to a human. If you find any discarded property which you think could be linked to this offence, please contact the police immediately. Details have already been circulated to the press, local hospitals and via social networking sites, to alert the public. The main concern is to take these drugs out of circulation before they cause any serious harm. Thank you for your assistance.

Regards
Inspector Keith Curbishley