By Insp. Keith Curbishley - 23rd November 2013 6:00am
Western Rural Inspectors Up-date Week ending 10th November 2013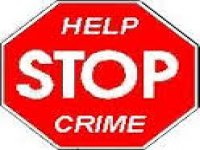 We have had another report about a mobile phone scam where offenders obtain persons personal details and order a phone which is delivered to the persons address (Ed see our article from Trading Standards) . The offenders then contact the person, pretending to be from the phone company, saying it was dispatched in error and try to arrange to call at the address to collect the phone! Offenders will often go through peoples rubbish bins to obtain personal details in order to carry out such scams. Please buy a shredder and shred any unwanted letters which contain your personal details
There have been a number of reports about inconsiderate parking on double yellow lines outside schools (Tarporley High and Cuddington primary in particular). Parking restrictions in these locations are there to ensure the safety of children crossing the road as well as to keep traffic flowing. Should such parking contribute to a child getting knocked down, then the driver will be prosecuted
There have been a number of daytime burglaries reported this week. Two in Tarvin and one in Cuddington all on Wednesday. A quantity of power tools were also stolen from a van in Tarvin the same day! If you saw anything suspicious in these areas, please contact the police
There was another daytime burglary in Balderton on Friday. This time of year always sees an increase in this type of offence. The dark weather conditions make it easy for offenders to see if anyone is at home. Also, people start to buy Christmas presents which are easily sold on once stolen. Please use timers to make lights and radios come on at different times of the day, to give the impression that someone is at home.
In Tilston, three garages and sheds were broken into on Monday night. If you saw any strange vehicles in the area, please contact your local officer with details
On Tuesday, a lady had her purse stolen whilst out shopping in Frodsham. Two offenders, who are well known to the police for this type of offence, from the Chester and Ellesmere Port area, have been arrested for this offence. Please ensure that you keep your purse or wallet properly secure whilst out and about.
Lastly for this week, a caravan which had been stolen from the Hartford area of Northwich was recovered from a lay-by on Towers Lane, Alvanley. Caravans are stolen all year round. Please use strong wheel clamps and hitch locks, and keep your caravan somewhere that makes access to it as difficult as possible.
Regards
Inspector Keith Curbishley