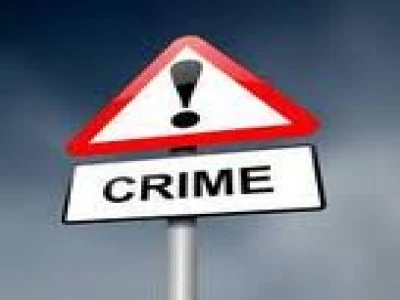 A lot of Drag Hunts are organised at this time of year, with hunts often starting from rural pubs. These hunts will often attract a lot of interested members of the public also. If you do attend such events, for whatever reason, I would urge you to have due consideration for where you leave your car. The local car parks can rarely accommodate all the vehicles that attend and the surrounding roads are often very narrow. Obstruction of local roads can cause real problems to residents and passing traffic. Please consider sharing transport or park a greater distance away, to help alleviate the problem.
Two house burglaries have occurred on the southern outskirts of Chester. One on Tuesday daytime in Marlston-cum-Lache and the other in Lache Lane on Thursday evening whilst the occupants were at home. Please keep all doors securely locked, even when you are home. Also on Tuesday, a house was burgled in Stoak village at tea time. The intruder made off when disturbed. Another house was burgled on Tuesday near Broxton roundabout. Again, this intruder was disturbed. The offender has now been arrested following a police search and further enquiries.
On Thursday, local officers organised another Driver Engagement Day in Waverton, in partnership with the local Fire Service. A number of motorists were stopped and given the opportunity to view road safety presentations, to highlight the dangers of poor driving habbits.
A new-build house, under construction had property stolen from it in Quarry Lane, Kelsall on Wednesday night. There are currently a lot of new building developments starting in many rural areas. If you have such a development near you, I would urge you to report any suspicious activity on such sites, particularly overnight or on days when the builders are not normally there. Thieves will often try to pass themselves off as legitimate workmen.
On Saturday morning, police took a report that a large quantity of tack had been stolen from a stable in Capenhurst. Due to quick thinking by the owners, they attended a tack auction in Derbyshire, where they identified their property, resulting in a male being arrested. Theft of tack is unfortunately a more common problem than it should be in rural areas. Please ensure that your stables are properly secure and that your equipment is clearly marked in an identifiable way.
Two vehicles have been broken into this week. One in Frodsham and one in Waverton. Please do not leave any valuables in an unattended car . I hope that most of you will have received information that a team of burglars has been arrested over the past week. They are believed to have been responsible for the majority of burglaries which have occurred between Northwich and Chester on the run up to Christmas and New Year. Despite this, there are still other criminals out there, so please remain vigilant.
As always, if you have any information which may assist police with these or any other incident, please contact us on 101.
Regards
Inspector Keith Curbishley