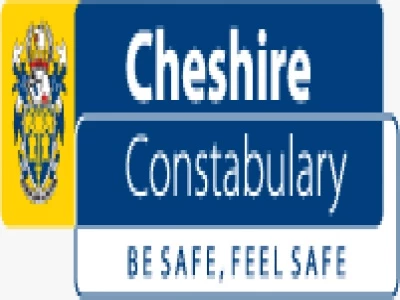 With the arrival of the warmer weather, police are starting to get calls about dogs being left in cars. It is not an offence to leave a dog secured in a car, providing that the car does not reach temperatures which cause the dog distress. Many dogs in cars bark at passers-by – this does not mean that they are in distress! Please consider if a dog genuinely appears in distress, before calling police.
Police have received a number of calls over the past few weeks about off-road scrambler motorbikes on Frodsham marshes. Because the public have access to this area, it is an offence to use such vehicles there. Local officers are currently working to tackle this problem, but it would assist them greatly if callers could identify any vehicles or trailers that are used to transport the off-road bikes there.
I am very pleased to report that two people have been arrested this week as a result of calls to the police by concerned members of the public, for drunk driving. One of the drunk drivers was almost three times over the legal limit! Prompt and detailed calls are valued by the police, as they give us a realistic chance of taking potential killers off the roads.
There have been numerous reports this week about youths on the roofs and causing problems at various village community buildings such as schools and community centres. This increase may be due to the nice weather and the school holidays. If you have children, please ensure that they know not to play on such sites. If you know who any of the youths responsible are, please contact the police so that the local PCSO can offer appropriate advice.
On Thursday, a couple of people were seen in the woods of Beeston castle, with climbing equipment. This was close to the site of a Peregrine Falcons nest. When challenged, they made off from the area. It is suspected that they may have been about to try to steal the eggs from the nest. Please be aware of this location and if you see any suspicious activity, contact the police.
On Friday morning, police took calls about storage containers and isolated sheds being broken into overnight and tools being stolen. Offences were widespread, from Tilston, Picton and Guilden Sutton. Whilst there is no evidence at this stage to link the offences, police believe that those responsible do have access to a vehicle and travel widely around the area. If you see any suspicious vehicles in rural locations at night, please report them to the police with as much detail as possible.
This Sunday morning, police took a report of an overnight burglary at an address in Heatherways, Tarporley. Two vehicles, a Range Rover and a Land Rover were stolen during the burglary. Please contact the police if you saw anything which may be connected to this crime.
A number of car wing mirrors were damaged in Hallfields Road, Tarvin last night. Police believe that this happened at approx. 03.00hrs and that two teenage females may be responsible. If you have any further information which may assist in identifying those responsible, please contact the police.

Regards
Inspector Keith Curbishley