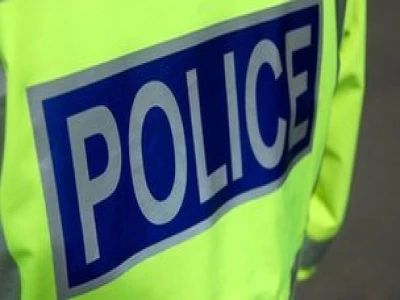 Western Rural Round-up
A number of sheds were broken into on the Tarporley allotments just over a week ago. Due to the common interest on allotments, it is highly likely that someone will have noticed anyone new hanging round the area, or anyone paying particular interest to what is in other peoples sheds. Please contact the police if you think that you can help with this enquiry.
On the weekend of 7th June, someone tried to force entry to an unattended vehicle in Elton overnight. Please contact the police if you see anyone loitering near parked cars without apparent reason.
A property on a building site in Littleton was broken into on Monday night. Prowlers were also reported on a building site at Beeston. Prompt calls to the police is the best way to deter criminals from attending at building sites near to where you live â€" please keep an eye on them and report any suspicious activity.
Offenders broke into Tilston primary school last week, gaining entry through the roof. This is an unusual location for such an offence please contact the police if you hear anyone talking about their involvement in this crime.
There have been a number of reports about Hawkers calling door to door in several villages including Tarporley, Kelsall, Frodsham and Delamere. Most people seem to be getting the message that such activity is usually a front for more serious activity and turn them away. Please contact the police if you get any such callers officers will deal robustly with them.
A number of vehicles were damaged by having their paintwork scratched in Sandiway on Wednesday 10th. The offender turned out to be a 7 year old boy who has had the concept of right and wrong clearly explained to him. Reparation is now a civil matter to be dealt with by his parents. There have been no houses broken into this week across the whole area, but one attempt burglary which was in Clutton and occurred at about 01.30am. The offender made off when disturbed by the occupier.
I regularly comment upon different types of fraud offence, one example which occurred this week was when someone paid electronically for a holiday cottage in Spain which was advertised on a website. The money disappeared but nothing else was ever heard from the cottage owners. Please be aware that some websites only act as hosts for private advertisements and do not make any guarantee about the cottages advertised. As such, this is a private deal between the advertiser and the customer, exposing both to risk. Always book properties through an intermediary which guarantees or backs any transactions undertaken through it.
On Friday, two vehicles parked up in Delamere Forrest were broken into and handbags were stolen. I cannot stress often enough or too strongly NOT to leave valuables on display in your vehicle it is just tempting theft.

Regards
Inspector Keith Curbishley