By Insp Keith Curbishley - 10th January 2014 6:00am
TO CONTACT THE POLICE CALL THE NEW NON EMERGENCY NUMBER 101.
IN AN EMERGENCY ALWAYS DIAL 999
First of all, I would like to wish everyone a very Happy New Year! I hope that the season's festivities passed off without major incident for you.
After the spate of burglaries across the area before Christmas, there has only been one such incident reported this week, which occurred during the day in Old Lane, Pulford on New Years Eve. Please contact the police if you saw anything suspicious.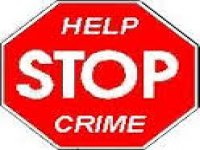 On Thursday evening, a resident in Castle Hill, Pulford, disturbed two males in his garden in the evening. They made off in a silver Nissan Primera.
Two workshop type buildings, both in isolated locations have been broken into this week, with tools being stolen. One from a quarry in Sandiway, where police arrested two males at the scene, and the other in Cross Lane, Tarvin. Enquiries are on-going.
There have been reports of suspicious activity occurring overnight in Hallows Close, Kelsall, with males going up driveways and milk being stolen. Please report any such activity as soon as possible to give officers the best possible chance of catching those responsible.
Despite the risks, several people have been arrested over the New Year period for drunk driving. I am sure that when they sobered up, the impending fine and increased insurance costs, plus losing their driving licence & job, will make the taxi fare that they 'saved', seem like a very expensive decision.
Some vehicle registration plates that were stolen from a vehicle in Elton a few days before Christmas, were found discarded in Frodsham. Police are currently investigating all such offences and ask that you report any theft of registration plates as soon as possible, and that if you find any discarded registration plates, you notify police so that they can be recovered and examined.
Vehicles have been parking on the pavement on the A41 Whitchurch Road, Christleton, in such a way as to completely block the pavement. Vehicle owners have been contacted and Cheshire Highways have also been spoken to with a view to identifying a solution, to prevent local parking problems. The Highways Dept' have already made a suggestion which is being assessed for viability.
A resident in Frodsham has today reported the theft of a SatNav device from his vehicle overnight. His vehicle had been left unlocked. Please, don't make it easy for potential offenders. Make sure that there are no valuables on display in your car and make sure that it is locked and alarmed.
Regards
Inspector Keith Curbishley