By Cheshire Constabulary - 31st December 2013 6:00am
I hope that you had an enjoyable and peaceful Christmas.
1.Unfortunately, domestic burglaries have continued in the run up to Christmas, despite the extra patrols carrying out dedicated work in the affected areas. Four burglaries or attempted burglaries have occurred in the York Drive / Wells Close area of Mickle Trafford. Hallows Drive, Dutton Lane and Carter Ave have been targeted in Kelsall. Tarvin and Ashton have also been targeted. Offences occur during the day (mostly afternoon & evening), with offenders generally forcing entry at the rear of properties. If you see any kind of suspicious activity, or people going up and down driveways, please contact the police at the time, so that we can intercept and check these individuals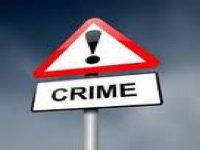 2.We have had several reports about erratic driving. A number of vehicles have been stopped as a result of these reports and in some cases, drivers have been arrested for drunk driving. Such reports help to keep our roads safe for all road users
3.On Sunday 23rd, a burglary was reported at one of the pubs in Tarporley. Police are now making follow up enquiries
4.The current weather conditions are creating small patches of black ice on the roads, typically in dips and areas of shade. Because the rest of the road is often dry, this is catching many motorists out! Please take extra care on these unpredictable road conditions
5.On 27th, a suspicious vehicle was reported to police in the Crowton area. Officers located the vehicle and dealt with the two occupants who were found to be in possession of a quantity of cannabis
6.We continue to receive reports of livestock loose on the roads. Whilst some may escape where trees have fallen down, many get out due to poor fencing. Police are currently building evidence of repeat locations, with a view to identifying and advising those landowners responsible and where necessary bringing prosecutions
7.Police have also received a number of reports of people on farmland at night, "lamping". Such activity is usually illegal and can cause livestock, which is often pregnant at this time of year, to abort. Please report any such activity to the police
8.On 29th, an insecure outbuilding at Kinnerton Road, Dodleston was entered and gardening equipment stolen. Please ensure that all sheds and garages have strong locks, which cannot just be prised off with a screwdriver
If you are out this New Year, please make sure that you have a taxi pre-booked / a nominated driver / or leave the car at home. Enjoy yourself and get 2014 off to a great start!
Inspector Keith Curbishley