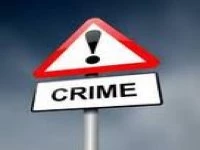 Welcome to the last weekly newsletter of 2014! I hope that everyone had a peaceful Christmas and that the New Year starts off well. I believe that we have been fortunate this year in that our area has not suffered from any serious spate of crimes in the run up to Christmas. To this end, I would like to thank everyone for all the calls to the police about suspicious vehicles and persons – such calls doubtless reduce the opportunity for criminals to commit crime.
Last Sunday, a garage in Backford was broken into. However, the garage was alarmed and all valuable items were locked up inside the garage. Consequently, the offenders made off empty handed. Garage alarms can be battery operated and are very cheap. They will deter most offenders as soon as they sound. Please consider investing in one for your sheds and garages.There have been two other shed / garage breaks reported this week, both from the Helsby area. Pedal cycles were stolen during both offences.
On Monday, a Frodsham resident reported that items had been stolen from their car. It is probable that the vehicle was left unlocked. Please make sure that you always lock your car – regular readers will recognise that most thefts from vehicles occur from unlocked cars. If the battery for your remote locking key fob is old and not as effective as it used to be, please replace it – I suspect that many motorists think that they have locked their car by using the remote, but due to weak batteries, the lock has not worked. Replacement batteries are very inexpensive – a new battery will also avoid the frustration of repeatedly pressing the button in an attempt to make it work!
On Monday night, offenders have targeted and broken into a number of works units and also a stable block at Tarvin Sands. Police are following some lines of enquiry but are keen to hear from anyone who may have heard or seen anything suspicious.
Local officers in Tarporley have been taking reports about the toilets in the High Street being used to take drugs. I am sure that someone in the village will know who the culprits are – if anyone has any information that will assist police stamp out this illegal and antisocial behaviour, please contact your local officer.
Lastly, a resident in Utkinton had a door- to -door sales person call on Christmas eve. They became abusive to the householder before walking off. Please continue to report such behaviour to the police. The majority of such sellers are organised by gangs from elsewhere in the country, such as Nottingham. The gang leaders quickly learn which areas will not tolerate such illegal activity and stop sending their sellers there. We are already getting far fewer incidents as a result of our robust actions and prosecutions against such sellers. Prompt reports by residents will help to prevent the problem getting worse.
Wishing you all a very happy and prosperous new year.
Regards
Inspector Keith Curbishley